Tune in as our Foundation Scholar, Rabbi Danny Schiff, facilitates this virtual lecture from Tal Becker, legal advisor of the Israeli Ministry of Foreign Affairs. This year marks 75 years since the UN Partition Plan took place on November 29, 1947, and this exciting event will focus on the historic partition plan and how the Arab nations' rejection of the plan and the existence of the State of Israel is still relevant today. This marks the first of three sessions in our Israel at 75 Learning Sessions.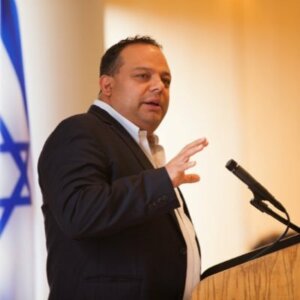 Tal Becker is the legal advisor of the Israeli Ministry of Affairs and senior member of the Israeli peace negotiation team, including the team responsible for drafting recent agreements between Israel and the UAE, Bahrain and Morocco. He has years of experience on the front lines of many of Israel's most pressing diplomatic, legal and policy challenges as a veteran negotiator and key behind-the-scenes representative for Israel in a wide variety of contexts.
Sign up for our other Israel at 75 classes today!
Media Bias Against Israel with Matti Friedman
Israel's Impact on the Jewish World