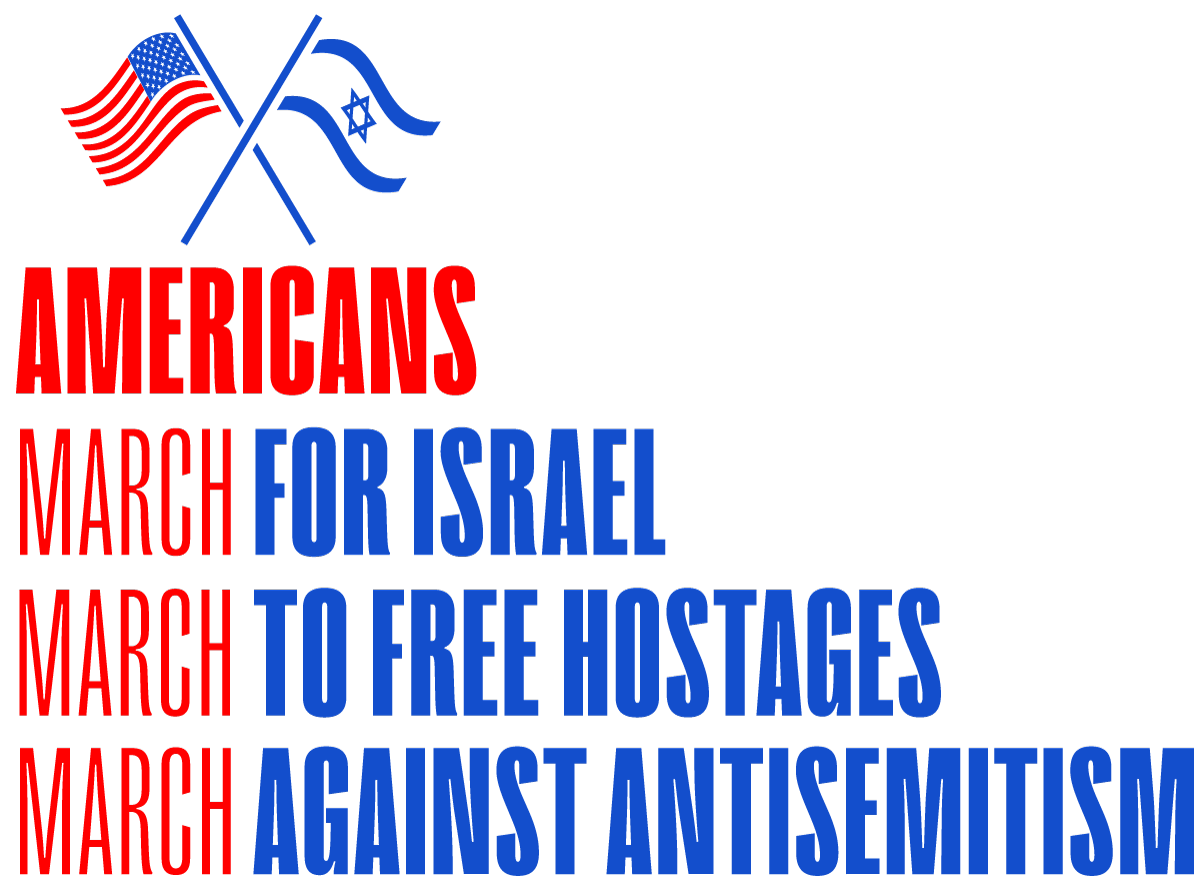 Bus registration has closed.
You are welcome to arrange your own transportation to the March for Israel. Please visit www.marchforisrael.org for more information and frequently asked questions. Reminder: Jewish Federation of Greater Pittsburgh is not the event organizer.
October 7 was the deadliest day for Jews since the Holocaust. And now, antisemitism is on the rise while hundreds of hostages captured by Hamas are still missing. Now's the time to take a stand. We're marching on or near the National Mall for a 1 p.m. rally in Washington D.C. on Tuesday, November 14 to show our support for Israel, for freeing the hostages and to combat antisemitism. This march is our chance to have our voices heard. For more information, please visit the March for Israel website.
Jewish Federation of Greater Pittsburgh will provide buses leaving early Nov. 14 and returning the same day. Departure time is 5:30 a.m., subject to change. Please arrive at 5:00 a.m. to allow time to load the bus. Choose from three options:
East End/Oakland (largest capacity)
North Hills
South Hills
Buses are limited to people aged 12 and over. Each teen of age 12-17 must be accompanied by at least one adult legal guardian per teen who will be responsible for their welfare. This event is nonrefundable. You must agree to the waiver terms in order to attend this event.
Please Note
This trip will include lots of walking (possibly up to several miles) plus two long bus rides. Please consider your fitness level when considering whether to attend. We are unfortunately not able to accommodate people with mobility challenges, and the venue on the National Mall may not be mobility friendly.
You are welcome to bring flags and signage but nothing with wooden stakes or poles.
You are welcome to bring a small bag or backpack into the event.
You will be screened by metal detectors before entering the fenced area of the march.
We will be parking buses at FedEx Field and taking the Metro to the event area. This will be approximately a $4.00 fare. We strongly encourage participants to download a Metro SmartTrip into their Google or Apple Wallet to avoid purchasing a paper metrocard from a kiosk. Visit www.wmata.com/fares/MobilePay to set up your phone for easy payment.
Kosher box lunch will be included. You are encouraged to bring food, medicine, water and other needs.
NOTE: Jewish Federation of Greater Pittsburgh is not the host of this event. We are only providing and arranging transportation. Please check your personal insurance coverage for details.
Sponsored By: