Morocco Emergency Relief Fund
Help support the victims of the destructive earthquake.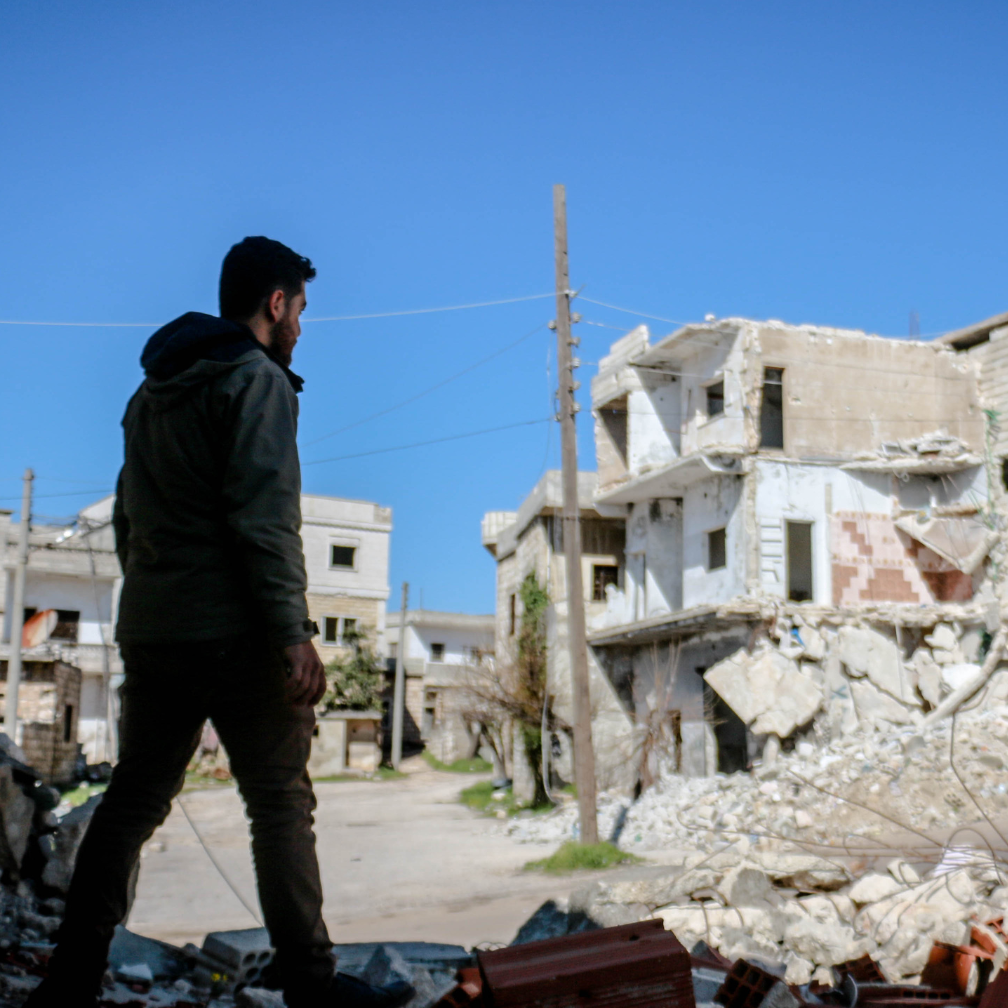 Please give to our dedicated Morocco Emergency Relief Fund. Using our network of Jewish Federations and resources already on the ground in the affected area, 100% of your contribution net of credit card fees will go directly to the communities in need.
The American Jewish Joint Distribution Committee (JDC) says it is partnering with the Jewish community of Morocco to respond with immediate aid, likely to include food, medicine, temporary shelter and medical support, including evacuation. The JDC, which has operated in the country since 1947, has already deployed its disaster relief experts to Marrakesh to assess needs and provide services.
Thank you.
Update from JFNA
The Jewish community in Morocco has now received government permission to work with JDC and provide assistance to those affected.
JDC's immediate response will focus on three areas:
Distributing food, water, diapers, hygiene kits, clothes and blankets throughout the affected area.
Providing urgent medical equipment for damaged health facilities and clinics. This includes heart-monitors, defibrillators, syringes, oximeters, ventilators.
Meeting the emergency needs of members of Marrakesh's 120-strong Jewish community. JDC is working with and through the Jewish community to provide critically needed support for those impacted by the earthquake.
The Jewish Agency for Israel:
The Jewish Agency has had a continuous and discrete presence in Morocco since before the creation of the State of Israel. With the signing of the Abraham Accords and warming relations with Israel, the Agency has taken a more open and active role in the country. Jewish Agency educators in Casablanca and local staff in Marrakech run varied educational activities, enhance Jewish identity, and connect Moroccan Jewish youth to their peers in Europe. The Global Security Fund is another vehicle by which the Jewish Agency works to strengthen this community.
The Jewish Agency is coordinating activities with the head of the Jewish community and has made clear to local leaders that it remains committed to the full recovery of the community. It is currently:
Assisting members of the community whose houses were damaged, including providing financial assistance and an offer to visit Israel.
Providing financial support for volunteers within the community who are working in the field (removing rubble, distributing relief items, protecting sacred items).
Distributing food to Muslim youth who have been evacuated to Casablanca.
Monitoring and evaluating the situation at the al-Azama Synagogue in the historic Mellah neighborhood (which was damaged but not destroyed).
Other Israeli and Jewish NGOs
The Society for International Development-Israel (SID-Israel) and OLAM report that the following Jewish and Israeli relief organizations have also mobilized and sent teams to Morocco: IsraAID, NATAN, SmartAID, Cadena, and United Hatzalah. Additionally, Chabad, which has been active in Morocco since 1950, reports that their emissaries are assessing Jewish communal needs.
The Impact on the Jewish Community
Morocco was home to a large historic Jewish population of more than 250,000 prior to the establishment of the State of Israel in 1948. Nearly one million Israelis are of Moroccan descent. Today, the country's Jewish population numbers between 1,500-2,000, living mostly in major cities, including approximately 120 in Marrakech. The Jerusalem Post reported that two historic synagogues in the old city of Marrakech were damaged by the quake. Haaretz reported significant damage in the historic Jewish quarter or "Mellah" in Marrakech, a major tourist attraction in the city and still home to a small number of Jewish families.
When collective action is needed, Jewish Federations are there.
This is the second time this year that a major earthquake has hit this region. In February, a massive earthquake struck Turkey and Syria. Jewish Federations raised $1.3 million with more than $1 million allocated to support JDC's relief efforts in Turkey and other funds used for humanitarian assistance in Syria.