By Invitation Only
Donors who have created a Lion of Judah Endowment will be amongst the first to see and hear instruments rescued from the Holocaust at this exclusive event. Jennifer Poller, a current LOJE holder, will have the honor of playing one of the violins for attendees.
Guided Tour with Violins of Hope Founder and Master Violin Maker
Avshalom Weinstein
Heavy hors d'oeuvres • Wine bar • Dietary laws observed
Please register by noon, Thursday October 5th.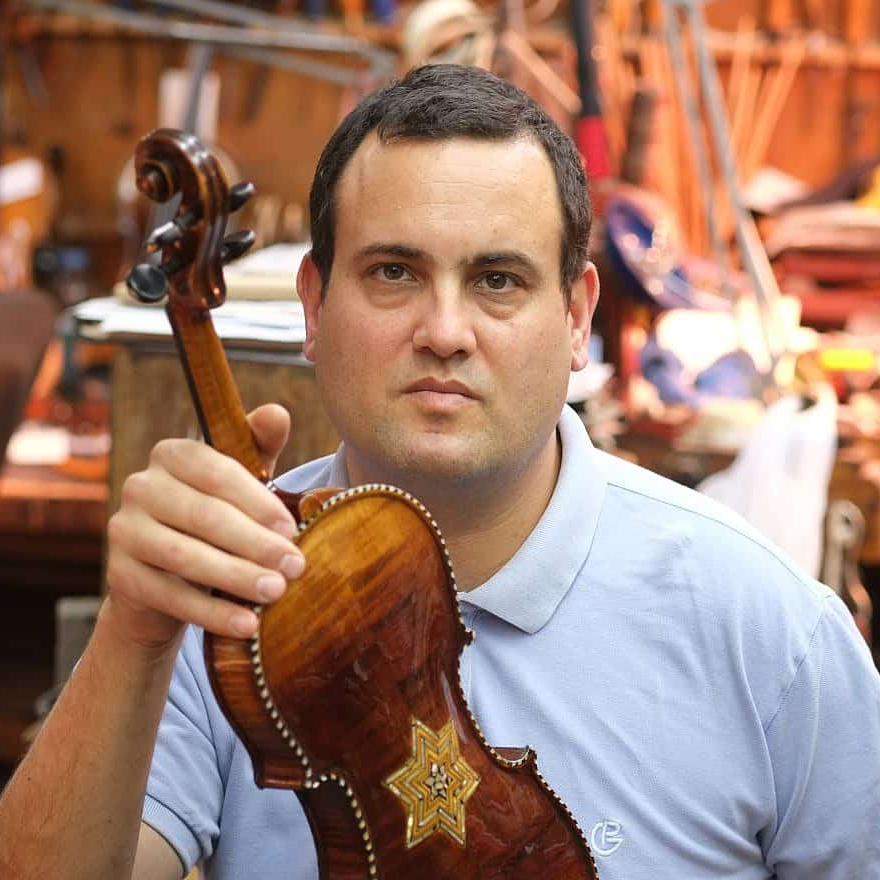 Avshalom Weinstein
Violins of Hope, Founder & Restorer
Third-generation Israeli violin maker Avshalom Weinstein, was trained by his father, master violin-maker Amnon Weinstein. Avshalom is the founder of Violin of Hope project together with his father. Violins of Hope refers to the Weinsteins' collection of instruments with unique stories dating back to Jewish musical tradition and World War II. Both Amnon and Avshalom Weinstein collect these instruments and restore them with love and attention and bring them back to life as concert instruments.
Learn more at www.aviolinmaker.com.
Violins of Hope Presenting Sponsor: The Arthur J. and Betty F. Diskin Fund of the Jewish Federation's Foundation. Lion of Judah Endowment (LOJE) participants are women who have established an endowment fund of $100,000 or more in their name.