What we do and what we hope to achieve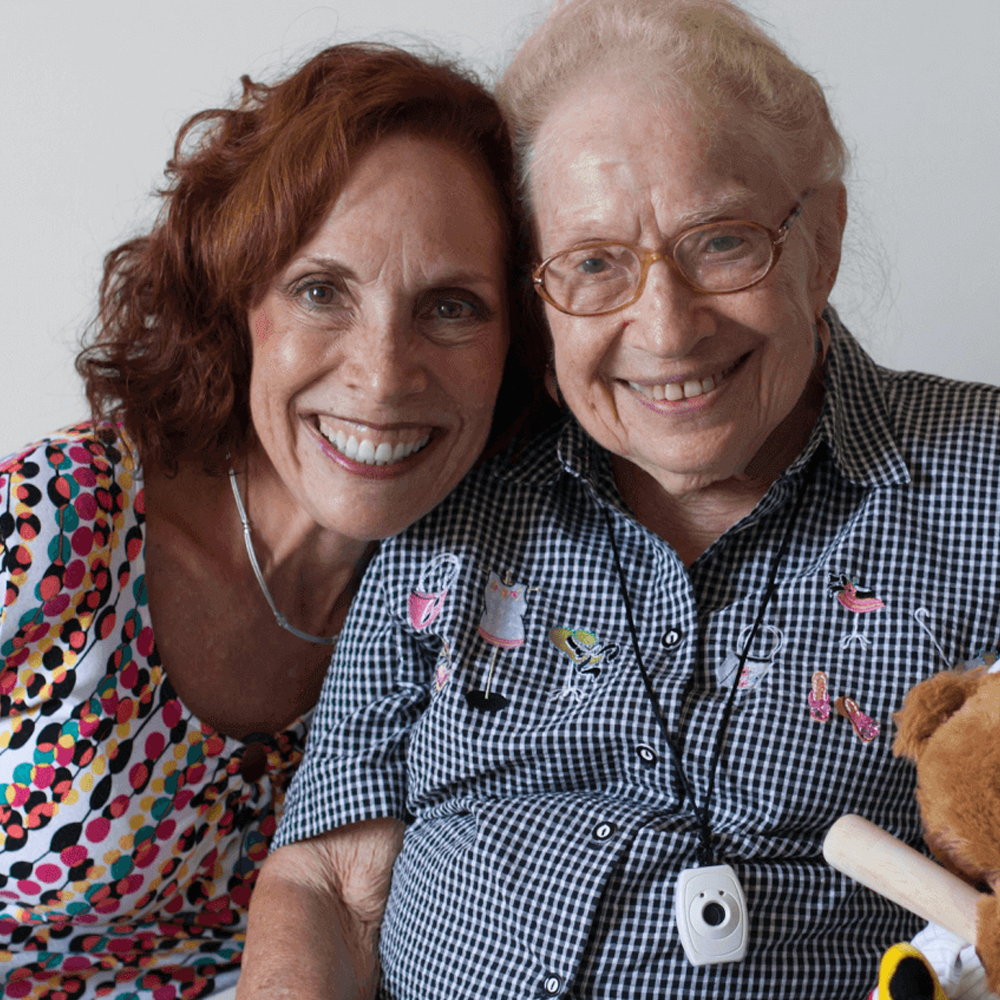 Our Mission
Cultivate resources, connect people and collaborate across the community to live and fulfill Jewish values.
Our Vision
A flourishing Jewish community where everyone feels included, supported and inspired.
Full inclusion is a core value of Jewish Pittsburgh. The Jewish Federation welcomes community members of all abilities, backgrounds, races, religious affiliations, sexual orientations and gender expressions.
---
Jewish Federation of Greater Pittsburgh Leadership
Board of Directors
| Name | Title |
| --- | --- |
| Jan Levinson | Chair of the Board |
| Judith Kanal | Vice Chair |
| Marsha D. Marcus | Vice Chair |
| Debbie Resnick | Vice Chair |
| Marc Brown | Secretary |
| Susan G. Berman Kress | Assistant Secretary |
| Daniel Holthaus | Treasurer |
| Marcie J. Solomon | Assistant Treasurer |
| David D. Sufrin | Immediate Past Chair |
| Ahmie E. Baum | Board Member |
| Debra Caplan | Board Member |
| Neil DiBiase | Board Member |
| Adam Falcone | Board Member |
| Jeremy Feinstein | Board Member |
| Karen Wolk Feinstein | Board Member* |
| Jeffrey H. Finkelstein | Board Member* |
| Rachel Firestone | Board Member |
| Stephen F. Halpern | Board Member |
| Ellen Teri Kaplan Goldstein | Board Member |
| David Knoll | Board Member |
| Tanya Koul Strausbaugh | Board Member |
| Larry Lebowitz | Board Member |
| Rosanne Levine | Board Member |
| Dan Magrish | Board Member |
| Michael Milch | Board Member |
| Sharon Novak | Board Member |
| Melissa Rackoff | Board Member |
| Jane Rollman | Board Member |
| Todd Rosenfeld | Board Member |
| Stacey Seewald | Board Member |
| James P. Wagner | Board Member |
| Sharon Werner | Board Member |
*Ex Officio
Jewish Federation Staff
Name
Title
Department
Phone
Jeffrey H. Finkelstein
President & CEO
Office of the President
412-992-5260
Tracy Grandelis
Assistant to the President & CEO
Office of the President
412-992-5211
Brian Eglash
Senior Vice President & Chief Development Officer
Executive Team
412-992-5240
Jessica Brown Smith
Vice President & Chief Operating Officer

Executive Team
412-992-5248
David Work
Vice President & Chief Financial Officer

Executive Team
412-992-5244
Jenny Kaplan
Director, Finance & Controller
Finance
412-992-5259
Lindsey Strassman
Senior Finance Associate

Finance
412-992-5258
Jean King
Finance Associate
Finance
412-992-5206
Monica Waya
Finance & Payroll Associate

Finance
412-992-5242
Alexis Polakoff
Associate Vice President, Development
Financial Resource
Development
412-992-5237
Roi Mezare
Associate Vice President, Development & Foundation

Financial Resource
Development
412-992-5230
Katie Metosky
Associate Director of Development and Affinities
Financial Resource
Development
412-697-6652
Emma Renfrew
Manager, Women's Philanthropy
Financial Resource
Development
412-992-5212
Jenna Rosenbloom
Manager, YAD Philanthropy
Financial Resource
Development
412-992-5218
Jeff Koch
Senior Development Officer

Financial Resource
Development
412-697-6662
Jordan Tal
Senior Development Associate & Missions Manager

Financial Resource
Development
412-992-5227
Patti Dziekan
Senior Development Associate, Foundation

Financial Resource
Development
412-992-5221
Jessie Pritchard
Development Associate, Corporate Giving
Financial Resource
Development
412-992-5223
Jenn White
Development Coordinator
Financial Resource
Development
412-992-5222
Kim Flowers
Development Coordinator

Financial Resource
Development
412-992-5255
Julia Och
Director, Development Operations

Development Operations
412-992-5217
Kristen Brandt
Database Associate

Development Operations
412-992-5238
Lois Smith
Database Administrator

Development Operations
412-992-5210
Eric Probola
Senior Development Associate, Foundation

Development Operations
412-992-5216
Donor Services
Development Operations Associate
Development Operations
412-992-5226
Danielle West
Director, Engagement and Community Collaboration
Community Engagement
412-992-5241
Rabbi Danny Schiff
Gefsky Community Scholar
Community Engagement
412-681-8000
Carolyn Linder
Associate Director, Jewish Life
& Learning
Community Engagement
412-697-6648
Ellen Gettinger
Director, Buncher Institute for Leadership Development
Community Engagement
412-992-5209
Meryl Franzos
Development Coordinator

Community Engagement
412-992-5204
Rayna Saltzman
YAD Planning & Programming Associate
Community Engagement
412-992-5256
Laura Cherner
Director, Community Relations Council

Community Relations Council
412-992-5235
Rachel Soloff
Associate, Community Relations Council
Community Relations Council
412-992-5231
Sarah Worthington
Specialist, Community Relations and Engagement
Community Relations Council
412-992-5249
Shawn Brokos
Director, Community Security

Community Security
412-992-5229
Erin Fagan
Community Security Associate

Community Security
412-992-5252
Rob Dziekan
Maintenance Staff
Human Resources &
Office Operations
412-681-8000
Tiffany Walker
Director, Human Resources
Human Resources & Office Operations
412-992-5215
Kimberly Koelsch
Office Specialist
Human Resources &
Office Operations
412-992-5263
Richard L. Mast Jr.
Director, Business Technology Services

Information Technology
412-992-5262
Jared Walker
Senior Technology Specialist
Information Technology
412-992-5236
Adam Hertzman
Associate Vice President, Marketing

Marketing
412-992-5225
Mihal Ehven
Marketing Manager
Marketing
412-992-5254
Susanna Yoffe-Crish
Creative & Design Manager
Marketing
412-992-5246

Eli Lambiotte
Marketing Associate
Marketing
412-992-5253
Jay Hartmann
Digital Marketing Associate

Marketing
412-992-5245
Karley Parker
Events Manager
Marketing
412-992-5233
Ilene Rinn
Director, Planning & Impact

Planning & Impact
412-992-5205
Shelly Parver
Associate Director, Planning & Impact

Planning & Impact
412-992-5207
Kimberly Salzman
Director, Israel & Overseas Planning & Impact
Planning & Impact
412-992-5239
Everett Herman
Manager, Planning & Impact, and Data Analytics
Planning & Impact
412-992-5224
Lily Wein
Manager, Planning & Impact

Planning & Impact
412-992-5213
Julia Barnes
Grant Writer
Planning & Impact
412-992-5220
Lisa Hartmann
Planning & Impact Specialist
Planning & Impact
412-992-5234
Debbie Swartz
Associate, Overseas Planning & Impact
Planning & Impact
412-992-5208
Marlene Layton
Israel & Overseas Coordinator
Planning & Impact
412-992-5247
Moran Tuti
Shinshinim Coordinator
Planning & Impact
412-992-5232
Dr. Zipora (Tsipy) Gur
Founder & Executive Director
Classrooms Without Borders
412-915-9182
Ellen Resnek
Educational Programs & Outreach Manager
Classrooms Without Borders
412-206-9278‬
Erica Fox Zabusky
Operations Manager
Classrooms Without Borders
412-212-3567
Jackie Goldblum
Seminars Manager
Classrooms Without Borders
412-219-2728
צְדָקָה Tzedakah
Righteousness / Justice
כְבוֹד הַבְרִיוֹת K'vod Ha-B'riot
Honor for all human beings
חֶסֶד, רַחֲמִים Chesed, Rachamim
Compassion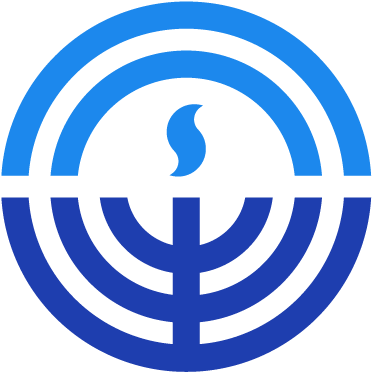 Jewish Federation of Greater Pittsburgh
412-681-8000
2000 Technology Drive Pittsburgh, PA 15219