As many of you already know, numerous Anti-Semitic pamphlets in clear bags with seeds were discovered throughout the area over the weekend. The Pittsburgh Police are well aware of and actively addressing the matter. The FBI is also aware and assessing the items discovered. Here are some of the items discovered and turned over to law enforcement this weekend.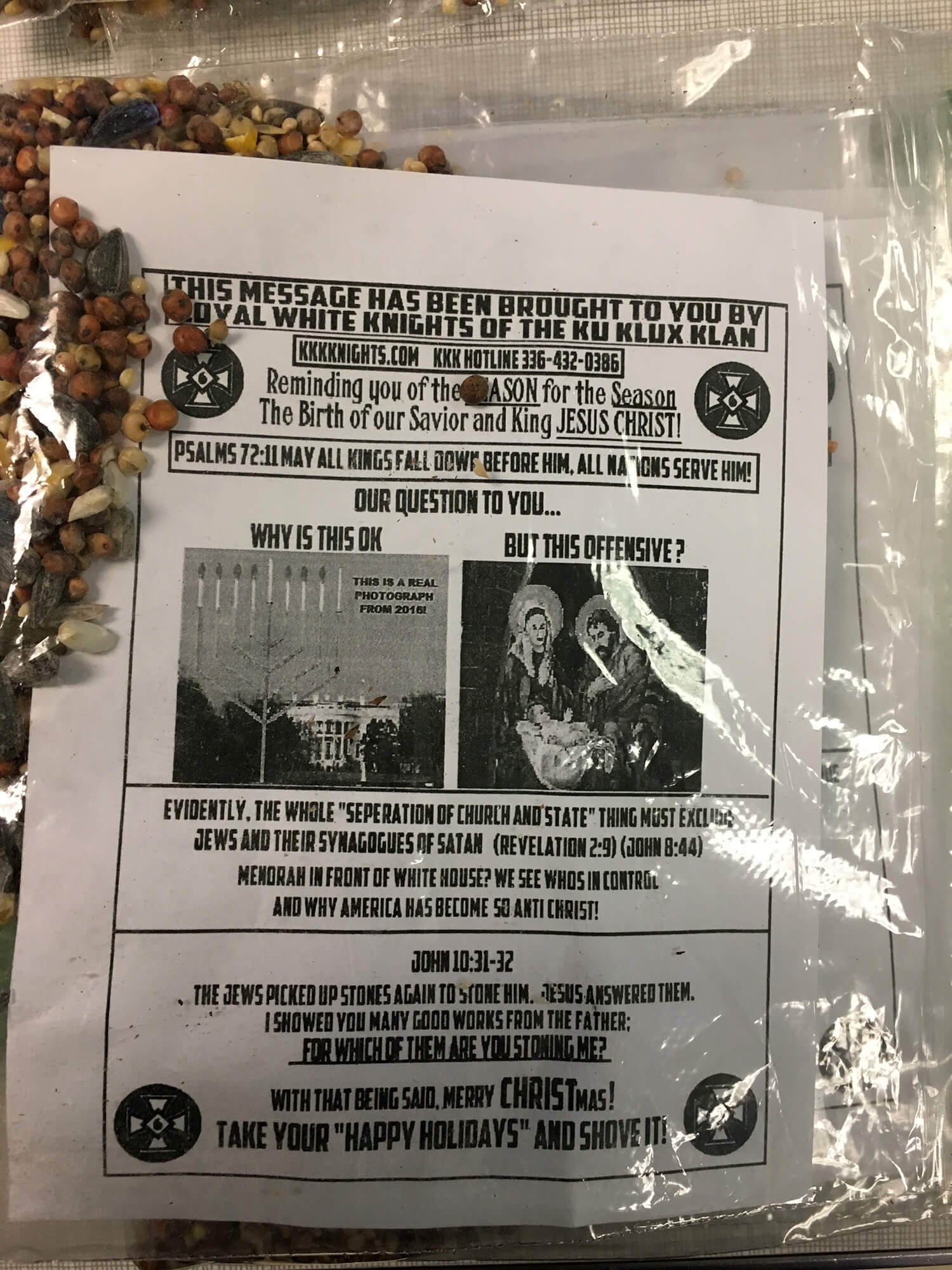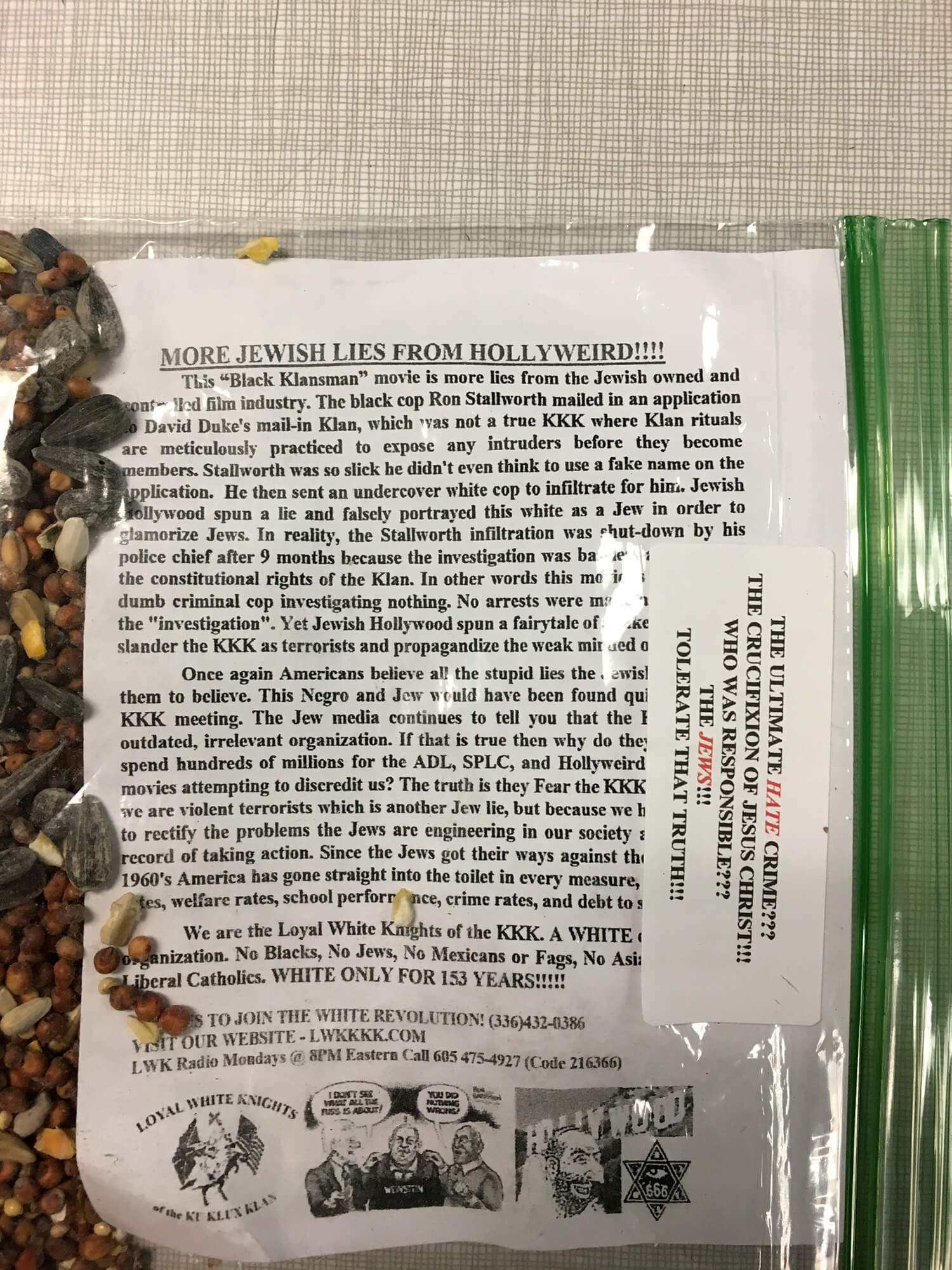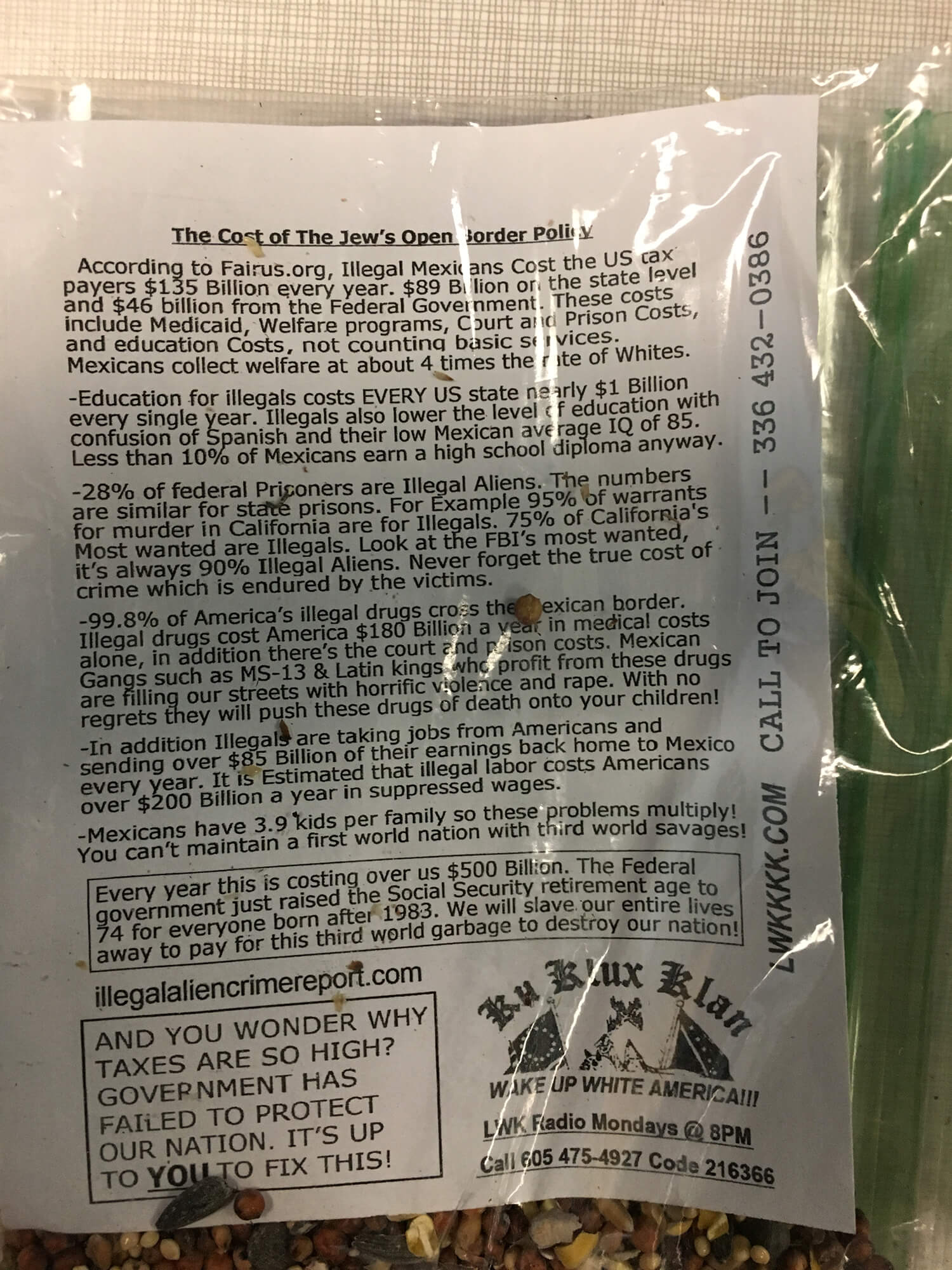 It is very important to report these signs of hate to law enforcement as soon as they are discovered. We need to be vigilant and help law enforcement in their investigation. If you see someone distributing this material, please notify law enforcement immediately.
If you are in a safe position to identify through a photograph or car license plate, that may be very helpful. However, only do so if you are in a safe position to react. Do not approach the individual distributing the material in any way. Please leave that to our law enforcement professionals. It is our responsibility to aid law enforcement when possible in a safe manner.
If you see suspicious individuals, behavior or materials:
Call 911.
Trust Your Instincts
If an incident, individual, vehicle or circumstance seems out of place or unusual or makes you feel uncomfortable, do not hesitate to call the police and report it. Let law enforcement make the decision on what response to take. As a community, we will not tolerate this hatred. We are stronger, and safer, together.
Visit our jewishpgh.org/security to learn more about Jewish Community Security.