Jewish Federation of Greater Pittsburgh has named Andrew Stewart the recipient of the 2022 Gerald S. Ostrow (z"l) Volunteer of the Year Award. This award recognizes the special efforts of a volunteer leader who has dedicated significant service to the community and has fostered partnerships among the Jewish Federation and its agencies. Mr. Stewart received the award at the June 20 meeting of the Federation's Board of Directors.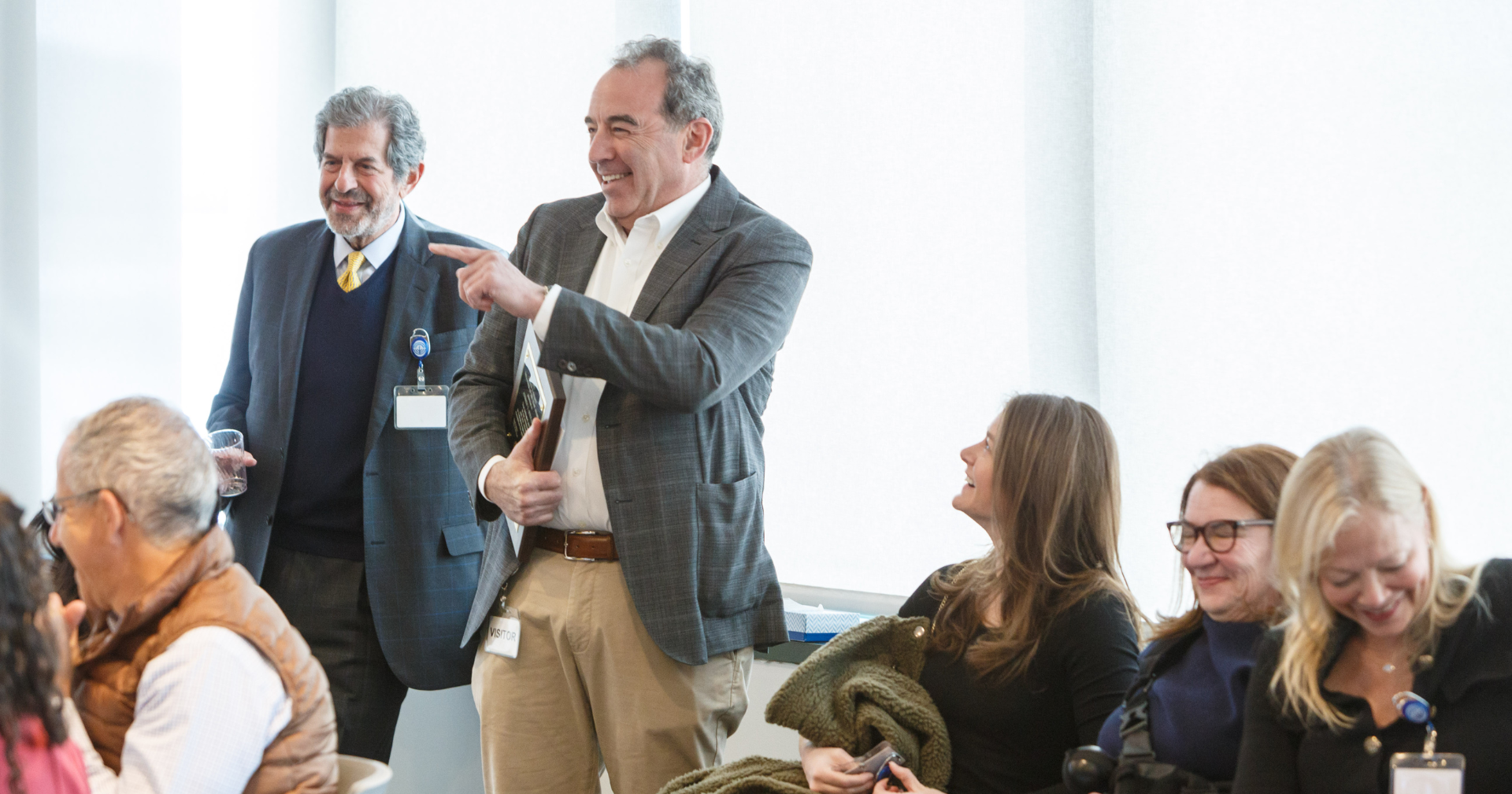 Andrew Stewart has been involved as a volunteer in the Jewish Community since joining the board of Hillel in 1995. He subsequently chaired their Facilities Committee during the construction of the Edward and Rose Berman Hillel Jewish University Center (Hillel JUC) and went on to be president of the agency. At the Jewish Federation of Greater Pittsburgh, he is a member of the Investment Committee and past chair of the Administrative, Audit, Investment and Finance Committees. Andrew is past chair of the Jewish Association on Aging and a current member of the Board and Executive Committee. He also serves on the Board and Executive Committee of The Winchester Thurston School, and independent K-12 school. Professionally, he is a partner of The Silk and Stewart Development Group, specializing in the development and ownership of retail, office and industrial properties.
"Andy has been an integral part of our Jewish community and has been involved in building so many important parts of what we see in Jewish Pittsburgh today," said Jeff Finkelstein, President and CEO of the Jewish Federation.
The Gerald S. Ostrow Volunteer of the Year Award recognizes an individual who has devoted a significant amount of time over a number of years in service to the community. This individual has served in a variety of capacities in both the Federation and one or more agencies, demonstrated an understanding of and dedication to the mission of the Federation and the agencies, and supported the Federation Community Campaign by making quality commitments and completing campaign solicitations.
"Ed and Rose Berman were the first people to get me involved in Hillel JUC," Stewart said at the awards ceremony. "It's fitting that this award is honoring the work that they started so many years ago." He added that he was sorry that his father, Dr. Mervin S. Stewart (z"l) was not there to see him receive the award because he truly believed in community both in his business and in his volunteer work.