Donations
The Victims of Terror Fund has been closed, but you can still help Pittsburgh heal.
Consider increasing your commitment to the Community Campaign which is the first line of support within our community.
Send Condolences
You can send cards and letters of condolence and support to the families in care of the Jewish Federation that will be delivered to the synagogue.
Jewish Federation of Greater Pittsburgh
2000 Technology Drive
Pittsburgh, PA 15219
Submit Your Own Letter of Support: Jewish Family & Community Services is compiling letters to bereaved and injured families. The letter you submit will be compiled in books and shared with each family. Join in.
Donate Blood
Donating blood is a great free way to help out any time of the year.
O-positive, O-negative and platelet donations are needed most, but existing and first-time donors with all blood types are welcomed, according to Vitalant, formerly Central Blood Bank.
People who are as young as 16 (with parental consent), weigh at least 110 pounds and are in general good health may be eligible to donate blood, according to Vitalant.
Don't Live Near Pittsburgh?
The entire American Jewish community has been shaken by this event. Any help to your local Jewish community will be a great show of support in these trying times.
Remember the Victims
List of Hebrew Names of the Victims:
Joyce Feinberg – Yiddis Bultcha bat Aba Menachem, hy"d.
Jerry Rabinowitz – Yehudah Ben Yechezkel, hy"d
David Rosenthal – Dovid Ben Eliezer, hy"d
Cecil Rosenthal – Chaim Ben Eliezer, hy"d
Irving Younger – Yitzchok Chaim ben Menachem, hy"d
Dan Stein – Daniel Avrom ben Baruch, hy"d
Rose Mallinger – Raizel bas Avrohom, hy"d
Richard Gottfried – Yosef Ben Chaim, hy"d
Bernice Simon – Beila Rochel bas Moshe, hy"d
Sylvan Simon – Zalman Shachna Ben Menachem Mendel, hy"d
Mel Wax – Moshe Gadol Ben Yosef, hy"d
Share Your Experiences
The Heinz History Center is collecting digital images, sound and film recordings, social media, typed recollections, and other digital content relating to the events at Tree of Life, as well as memorials, rallies and community gatherings around the world. Help the Rauh Jewish History Program & Archives document your experience.
Stronger Together on Facebook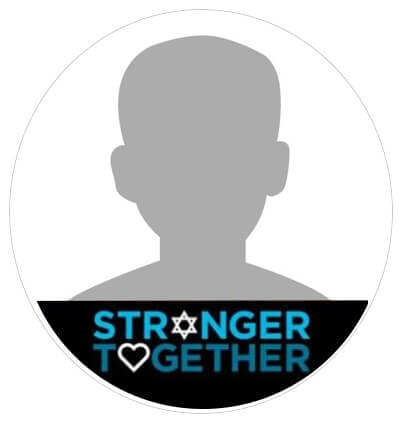 There is a "Stronger Together" Facebook profile image frame available for your use if you feel so inclined.