Pittsburgh's Partnership2Gether Region in Israel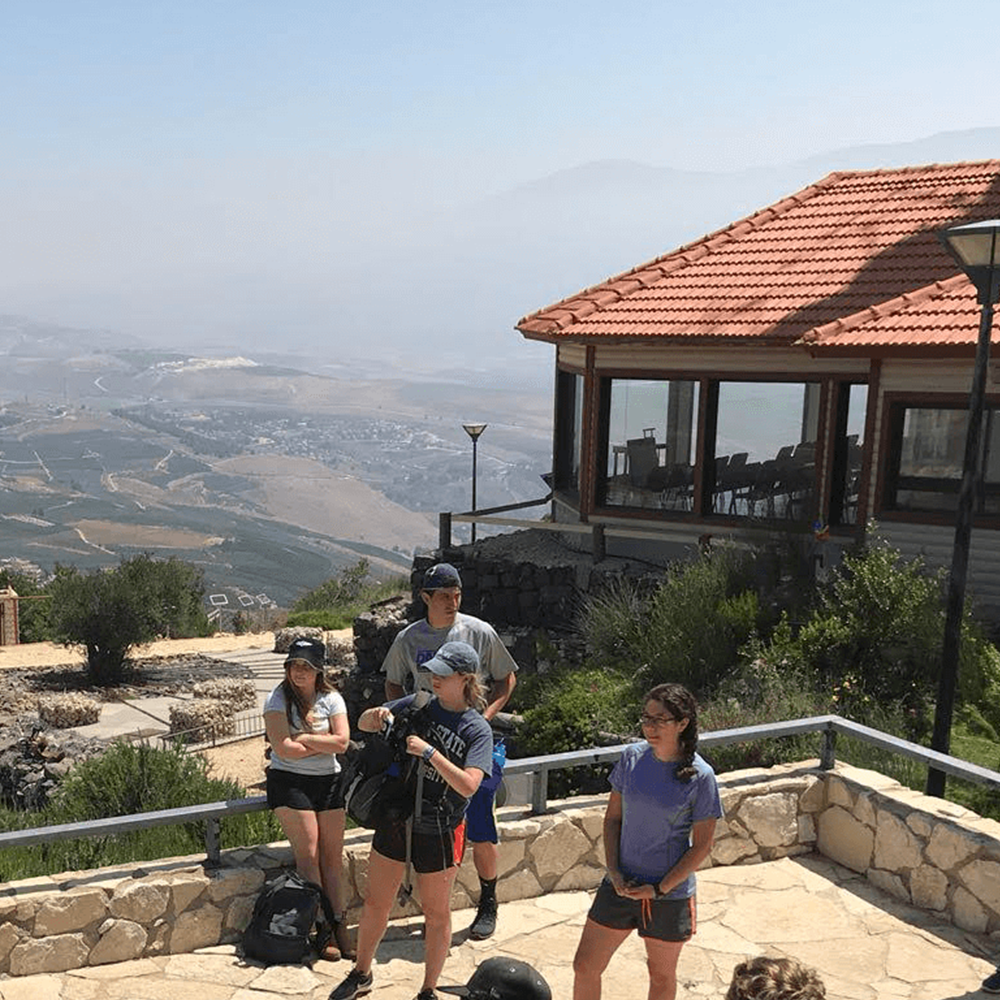 About Karmiel/Misgav
Located in Israel's central Galilee, the city of Karmiel and the surrounding Misgav region have been Pittsburgh's Partnership2Gether "sister cities" since 1995. Partnership2Gether strengthens meaningful connection to Jewish life by fostering personal connections between people in Jewish Pittsburgh, Israelis and Jews in our third Partnership2Gether city of Warsaw, Poland. Partnership2Gether is a joint program of the Jewish Federation of Greater Pittsburgh, the Jewish Agency for Israel and the Jewish Federations of North America.
Karmiel, a city of 55,000 residents founded in 1964, is known for its annual international dance festival. Misgav surrounds Karmiel with 22,000 residents in 35 small communities, including 6 Bedouin villages. Misgav has won national awards sustainability practices and boasts a thriving high-tech industry.
How to Visit
Accessible by high-speed train from Tel Aviv and by bus or private car. Jewish Federation can help you design a meaningful visit—contact Debbie Swartz at the Jewish Federation at 412-992-5208 or by email at dswartz@jfedpgh.org.
Things to See and Do
Yodfat, archeological site of a battleground between the Romans and the Jews during the Roman conquest of Jerusalem. Shops and restaurants are nearby.
Memorial garden dedicated to the eleven people murdered on Oct. 27, 2018 at three congregations in Pittsburgh's Tree of Life building.
Kehilat Hakerem, an egalitarian Masorti (Conservative) congregation at the Spitzer Center.
Yedid Nefesh, a Reform synagogue based on humanistic values and part of the World Union for Progressive Judaism.
Ways to Make Personal Connections
Jewish Federation can connect you with:
Home hospitality dinners
Israeli Partnership2Gether volunteers and leaders, many of whom have been to Pittsburgh or hosted Pittsburghers in their homes
Meetings or volunteer activities (including Israeli Diller Teen Fellows and Israeli campers who have been to Emma Kaufmann Camp)
Federation-supported Israeli non-profits
Issue-focused group discussions with locals and facilitators
See Your Impact Through Jewish Federation Support
Kishorit, a home for life for adults with disabilities. All members work on the kibbutz, which includes a dairy making goat cheese, a winery and an organic bakery and garden. Programs include an Equine Assisted Therapy program to treat people with mobility challenges, people who have difficulty communicating and connecting, those who have experienced trauma and people with psychiatric diagnoses.
HaShomer HaChadash, promoting the safety and security of farms throughout Israel in response to growing agricultural theft. Through education and agricultural volunteering, they connect people to the land of Israel with activities emphasizing the value of work, mutual responsibility, civic courage and love of the land. Jewish Federation can arrange volunteer work on area farms.
Moona: A Space for Change, creating shared society between Jewish and Arab Israelis through hands-on technology education. Located in Madj al Krum, a primarily Arab town near Karmiel, Moona provides opportunities for students and adults in robotics and drones, 3-D printing and more, and a regional student robotics team that competes in the FIRST competition in Tel Aviv.