A "giving circle" helping Pittsburghers ages 22-45, kids and teens to participate and find meaning in Jewish life.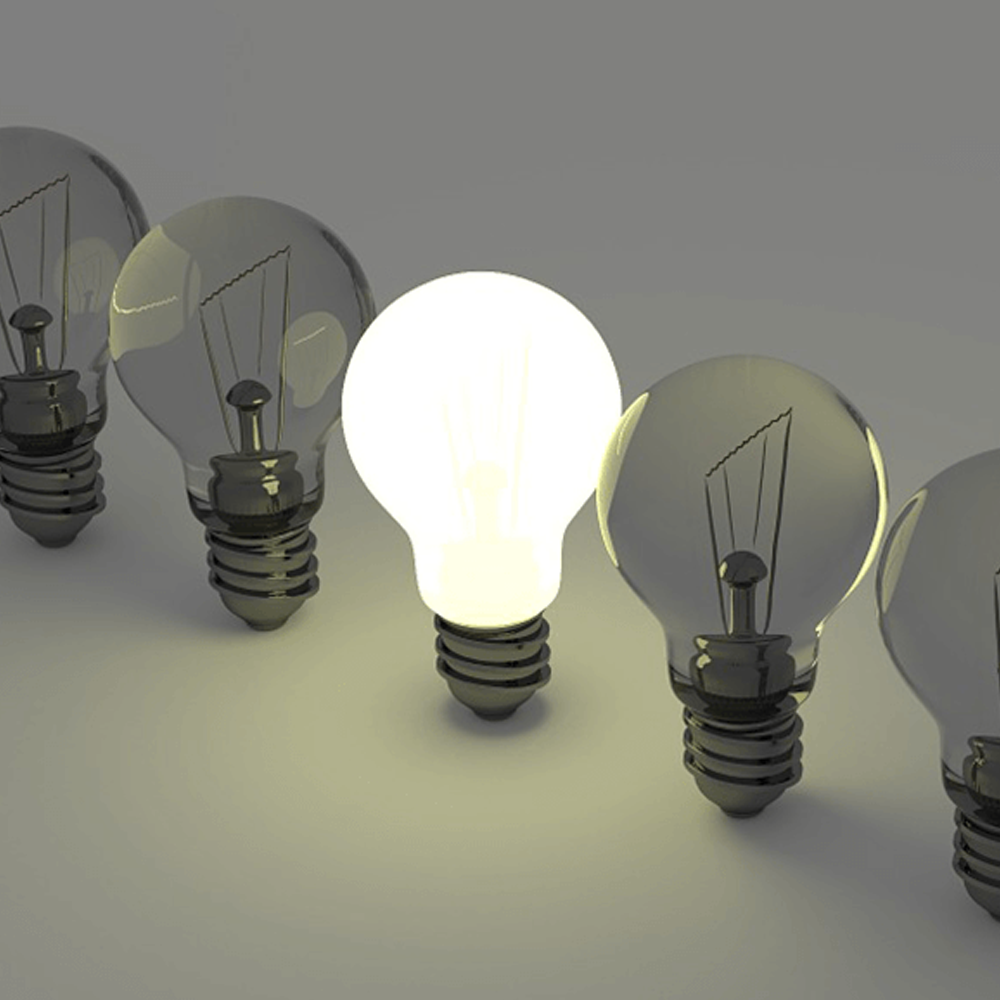 What Is SteelTree?
SteelTree gathers young philanthropists with an interest in learning more about how to strengthen Jewish life, support those in need and build a safer, more inclusive world. SteelTree members give entrepreneurial grants of $5,000 to $10,000 for projects that help people ages 22-45, kids and teens in Pittsburgh participate and find meaning in Jewish life.
SteelTree's Vision Statement
A world where Jewish communities transition seamlessly from one generation to the next, ensuring the continuity of our people.
SteelTree's Mission Statement
Funding innovative social entrepreneurship projects that engage and benefit next-generation donors to strengthen the continuity of the Pittsburgh Jewish community.
2021-22 Steeltree Funded Projects
JFCS UpStreet Day School Program: Event for teens attending Jewish day schools, with the goal of building awareness of UpStreet's new mental health resources.
Chabad on Campus Mental Health and Wellness Course: Support for creation of new wellness course, which is aimed at college students and based on the writings of Rabbi Dr. Abraham Twerski.
Beth Shalom Derekh Shababababa Dinner Subsidy: Helps pay for Congregation Beth Shalom's popular Shabbat dinner and prayer program for young families as it relaunches following pandemic pause.
Our Giving Kitchen Volunteer Cooking Sessions: Enables newly-launched kosher pop-up food pantry to set up program for volunteers to participate in cooking for pantry clients.
Jewish Federations of North America (JFNA) Ukraine in Crisis Campaign: In April, the SteelTree Board voted to grant the remaining grant funds for the 2021-2022 program year to JFNA's fundraising effort to benefit organizations providing emergency assistance to Ukrainians fleeing the Russian war.
Request for Proposals
The SteelTree Fund is seeking applications for innovative ideas that help young adults ages 22-45, kids, and teens find meaning and participation in Jewish life. The SteelTree Board is composed of young adult leaders in the Pittsburgh Jewish community who are passionate about Jewish continuity. Our SteelTree Board members are interested in funding projects and programs that have impact on the engagement of this young population in the Pittsburgh Jewish community.
As SteelTree embarks on its tenth year of grantmaking, the SteelTree Board moved to implement some changes to the way SteelTree operates with the goal of increasing the impact of SteelTree's giving on the community.
Starting with the 2022-2023 fiscal year, SteelTree is increasing the maximum grant amount to $10,000 and moving to a cycle with two focused allocation meetings, in December 2022 and March 2023. At the same time, SteelTree will begin to entertain requests for renewal funding but not within the same fiscal year (July 1-June 30). As always, an organization or individual can apply for more than one project within a calendar year.
If you are interested in being considered for a grant, please request a pre-review (see "How to Apply") and, after consulting with a member of the SteelTree Board, submit a full application by the stated deadline. Grantees will be asked to provide name recognition of the SteelTree Fund on all marketing materials. Applications should be completed on our grant portal at grantmakingportal.smapply.io.
SteelTree Proposal Deadlines
Cycle 1: Full application due November 2, 2022. Request Pre-Review by October 14, 2022.*
Cycle 2: Full application due February 15, 2023. Request Pre-Review by January 11, 2023.*
*Pre-Review request: Send a short description of your project to steeltreefund@jfedpgh.org. You will be paired with a member of the SteelTree Board, who will give you feedback on your project idea before you submit your application.
How to Apply
We encourage anyone who has an idea to apply, whether you come from a large organization, small organization, or no organization at all (you don't have to be a 501c3!*).
Step 1: Application Pre-Review
All applicants are required to complete a Pre-Review of their application with a member of the SteelTree Board as part of the application process.
SteelTree is committed to helping current or potential applicants fine-tune their application. The SteelTree Board is available to help answer questions related to the application process and/or specifics around the SteelTree Board's criteria.
To request a Pre-Review, send an email to steeltreefund@jfedpgh.org by:
Cycle 1: October 14, 2022
Cycle 2: January 11, 2023
In the email please include: the name of your project, a brief description, and amount requested ($5,000 for Cycle 1, $10,000 for Cycle 2). Within a few days, you will receive a response connecting you with a member of the SteelTree Board as well as the access code to begin your application.
Step 2: Start Your Application on Our Portal
Create an applicant profile and invite collaborators to do the same. Also, have your executive director and board chair, if applicable, create their own profiles so that they can e-sign the application later in the process.
Take the eligibility quiz and select the SteelTree funding opportunity. Please follow these steps to access the eligibility quiz:

Click on the triangle next to your name in the top right corner and select "My Account." On the left side under Account Settings select "Eligibility." Then click the green box that says Update your eligibility profile.
Select "SteelTree Fund" and enter the access code you received via email. Then click "Next" followed by "Save my profile."
In the box that says SteelTree, click the green box that says "More," followed by "Apply."
Step 3: Complete Application
A full application for a SteelTree grant includes:
Applicant and Project Overview
Narrative
Supporting Materials (optional)
Explanations of each can be found in the section below.
Pro Tip: Be sure to submit your proposal well in advance of your project start date. For instance, if you are planning an event centered around Passover, you should submit the full application in time to be reviewed at the December SteelTree Board meeting.
*It is not mandatory that your project be backed by a tax-exempt organization (i.e. 501c3). However, if you do not have backing from such an organization and you would like to submit an application to SteelTree, you must contact Shelly Parver, Assistant Planning Director, at steeltreefund@jfedpgh.org to understand potential tax implications of the grant. Please note that the SteelTree Fund does not fund political campaigns, capital campaigns or endowments.
Grant Application Instructions
Narrative
Please answer the following questions about your project as succinctly as possible:
Project Summary: Tell us about your project idea. Provide a short statement that summarizes the project for which you are requesting support and what it will achieve. (word limit 150)
What are the needs?: What challenges, issues, or needs facing the Jewish people are you planning to address with this project? (word limit 250)
Who is your target demographic?: Who will benefit from your project? How will they participate? How many people will this project reach? (word limit 350)
What's the plan?: Describe how you propose to implement your project, specifying all relevant activities and events. Do you anticipate facing any challenges or barriers to implementation? If so, how do you plan to address them? (word limit 350)
How will you measure success?: Describe how you plan to measure the impact of your project. If your goal is to drive engagement, are you tracking attendance? Do you ask participants to fill out surveys before and after to gauge how their knowledge or attitudes have changed? (word limit 350)
Leadership Team: Tell us about the people and/or organizations making your project happen. Who will work on this project and what will they do? What skills and experience do they have that demonstrate that they have the capacity to do this work? (word limit 350)
How will the project be promoted?: How will you build awareness of your project? Do you have plans for promoting, marketing, or advertising? (word limit 350)
Timeline: When will your project activities occur? Provide start and end dates, and add any key dates or milestones for the implementation of your project.
Budget
What other organizations or corporations have committed funding for this project? (word limit 150)
Budget line items (proposed use of SteelTree funding) - must use SteelTree's budget template.
How will the project be sustained after this year? (word limit 150)
If your project does not receive the full SteelTree funding requested will you be able to conduct your program?
Supporting Materials (Optional)
Along with responses to the questions above, feel free to also include any of the following (or other) documents applicable to the organization and/or project. Please limit these extra materials to no more than 5 pages.
Detailed budget, with expenses and major sources of funding – feel free to upload a detailed budget, in addition to the one created using our form in the application
Vision and Mission Statements
Supplemental docs (i.e. Verification of 501(c)(3) tax-exempt status/copy of IRS determination letter; resume or bio of key staff involved in project; letter(s) of support from collaborating organizations)
Presentation
While not a requirement, grant applicants are strongly encouraged, if invited, to give a brief presentation and answer questions from SteelTree Board members during a SteelTree Fund board meeting.