A Night of Jewish Learning
Free and Open to the Community
IN PERSON
THURSDAY, MAY 25, 2023 | 10:00 PM – 1:00 AM
JCC SQUIRREL HILL - DARLINGTON ENTRANCE
5723 DARLINGTON ROAD, PITTSBURGH, PA 15217
Join your Pittsburgh community in person for a night of learning with well-known local rabbis and thinkers.
No Registration Necessary
Cheesecake & Coffee
Dietary Laws Observed
Class topics and instructors are listed below.
10:00 – 10:50 PM
Hakhel: A Year of Unity
Rabbi Yisroel Altein, Chabad of Squirrel Hill
10:00 – 10:50 PM
The Centrality of Diaspora
Rabbi Amy Bardack, Dor Hadash
10:00 – 10:50 PM
The Scroll of Naomi: A Look at Ruth Through the Eyes of the Other Strong Woman in the Narrative
Cantor Michal Gray-Schaffer, Congregation B'nai Abraham in Butler
10:00 – 10:50 PM
Judaism Disrupted: A Look at the New, Old, and Reconstructed
Rabbi Sharyn Henry, Rodef Shalom Congregation & Rabbi Jessica Locketz, Pittsburgh-area rabbi and educator
10:00 – 10:50 PM
Rules for Engagement: Exploring Nuance as a Jewish Value
Liron Lipinsky, International Vice President of Enrichment Strategy for BBYO
10:00 – 10:50 PM
Ezekiel's Amazing Dream of God
Rabbi/Hazan Jeff Myers, Tree of Life Congregation
10:00 – 10:50 PM
Back on the Rack: How Israel Lost its Right to High End Fashion After the Golden Calf
Rabbi Jonathan Perlman, New Light Congregation
10:00 – 10:50 PM
Working Together to "Become a Better Me": An Invitation to Mussar
Rabbi Ron Symons, Senior Director of Jewish life and Director of the Center for Loving Kindness at the Jewish Community Center
11:00 – 11:50 PM
Wrestling with God: How to Find a Theology that Works for You
Rabbi Seth Adelson, Beth Shalom Congregation
11:00 – 11:50 PM
The Master We Never Met: Two Rabbis Reflect on the Impact of Rabbi Joseph Soloveitchik
Rabbi Yitzi Genack, Shaare Torah Congregation & Rabbi Daniel Yolkut, Congregation Poale Zedeck
11:00 – 11:50 PM
Midnight Nigun: The Torah of Songs Without Words
Cantor Stefanie Greene, Senior Jewish Educator at the Edward and Rose Berman Hillel University Center of Pittsburgh
11:00 – 11:50 PM
Women Talking: Female Conversations in the Book of Ruth
Dr. Beth Kissileff; editor, author and freelance journalist focused on the Jewish world
11:00 – 11:50 PM
Loving Your Neighbor in a Divided World
Rabbi Yaier Lehrer, Adat Shalom
11:00 – 11:50 PM
Democracy in Judaism
Rabbi Danny Schiff, Federation Scholar at the Jewish Federation
11:00 – 11:50 PM
Artificial Intelligence: A Jewish Ethics Perspective
Rabbi Doniel Schon, Associate Rosh Kollel at the Kollel Jewish Learning Center
11:00 – 11:50 PM
The Hebrew Prophets are Still Speaking to Us: Are We Still Listening or Do We Need New Voices?
Rabbi Barbara Symons, Temple David in Monroeville
12:00 – 12:50 AM
Finding Sparks of Holiness in a Wi-Fi World
Judge Dan Butler presides over civil and criminal cases and travels almost weekly to speak on Jewish topics
12:00 – 12:50 AM
Truman and Jacobson: An American Friendship Influences the Dawning of the State of Israel
Rabbi Daniel Fellman, Temple Sinai
12:00 – 12:50 AM
Bringing Her Bikkurim: Women, Shavuot, and Torah
Danielle Kranjec, Associate Vice President of Hillel International's Center for Jewish and Israel Education
12:00 – 12:50 AM
Genetically Modified Designer Babies
Rabbi Levi Langer, Rosh Kollel at the Kollel Jewish Learning Center
12:00 – 12:50 AM
The Mystical Jew: Why G-D Needs us to Complete His Master Plan
Rabbi Henoch Rosenfeld, Director of Chabad Young Professionals and rabbi of The CYP Shul
12:00 – 12:50 AM
Terumah – Rabbinic Insights into How We Create a Culture of Giving
Rabbi Andy Shugerman, Development Director at Beth Shalom Congregation
Squirrel Hill JCC - Darlington Entrance
5723 Darlington Road, Pittsburgh, PA 15217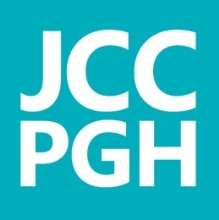 Full inclusion is a core value of Jewish Pittsburgh. The Jewish Federation welcomes invitees of all abilities, backgrounds, races, religious affiliations, sexual orientations and gender identities. Please discuss accessibility accommodations with the contact person for this event.
NOTICE: By registering for this event, you agree that your (and your guest's) picture and/or video may be taken and potentially used in Jewish Federation marketing material and social media. If you do not agree, please call 412-681-8000 to register by phone, and indicate that you decline to agree. Thank you.
No photos, video or other electronic media will be used at this event due to the holiday.