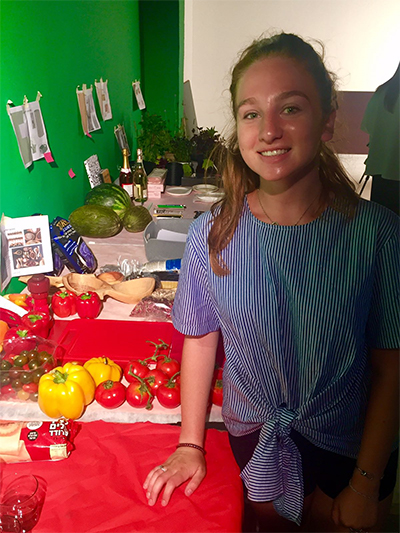 Shalom! I'm Emily Rollman, Pittsburgh native and incoming Junior at Tulane University in New Orleans.
This summer I have the opportunity to intern at Jacob Peres Office, a strategic communications and design consultancy firm. Each day on the job is different. I spent my first two days accompanying a group of foreign journalists as they covered various aspects of Israel's art scene and current cultural events, like Jerusalem Design Week, Design Museum Holon, Israeli design cooperatives, and the new W hotel opening in nearby Jaffa. Since then, I have eagerly taken on new tasks including reaching out to various brands/artists and asking permission to publish their works in a trend book for a client, finding new journalists to add to the company's database, painting large wooden backdrops for an upcoming photo shoot, and assisting other team members however possible.
I enjoy seeing all aspects of the business by working with both the PR and Creative/Strategy teams on different projects for various accounts. While my days are hectic with assignments, meetings, and learning various aspects of the business, I always leave the office feeling positive and excited for my upcoming days at work. I can't believe how fast the first two weeks flew by and I am looking forward to what the next six weeks have in store!