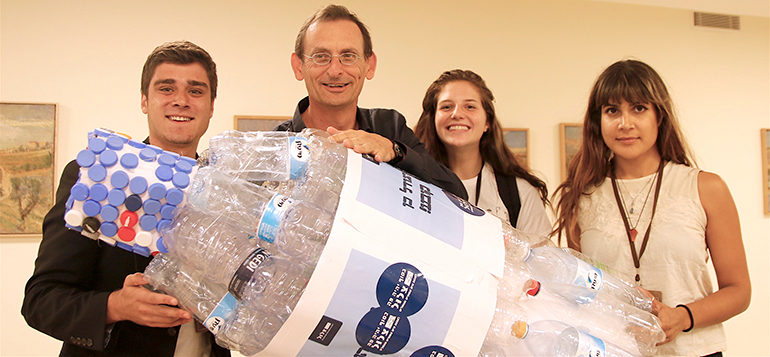 I'm Nika and I'm an upcoming Sophomore at Carnegie Mellon in Pittsburgh. I study Environmental Engineering and am interning at Zalul—a small water protection organization that combines legislation and activism. Being at Zalul has been one of the greatest experiences of my life. I was worried at school that perhaps Environmental Engineering wouldn't be as great as in theory, but this internship has restored my faith and reassured me that I am in the exact field in which I want to dedicate myself.
On my very first day, my supervisor had me write a three-page report on Annex VI of MARPOL, which is a plethora of technical jargon that essentially sets limits on different kinds of air pollution allowed by ships on seas. I was immediately thrown into the water (pun kind of intended) and given the opportunity to actually do meaningful work, unlike the busy-work internships we've all seen depicted in movies and TV shows. And now yesterday, just three weeks into our internships, I went to the Knesset in Jerusalem as an activist with Zalul. I was given the trust of my supervisor and CEO to directly speak with Knesset Members and ask for their support in our projects. We gave the Minister of Environmental Protection a giant water bottle sculpture that I helped to make that reads, "Elkin, Size Matters!" And he thoroughly enjoyed it!
Being so directly involved in the way legislation will be changed makes me feel so much more important than I felt before. I have a voice that can be heard and can make a difference. To be given such an amazing opportunity has made my long-term goals something entirely feasible; something to be conquered. I feel unbelievably empowered. This internship is a hallway of empty doors, and I can't wait to cross their thresholds.