Please Be Aware
The attack on Israel by Hamas has created a heightened threat tempo for our domestic Jewish organizations. It is very possible that we will be in this heightened threat tempo for an extended time. We have been in constant communication with law enforcement and are actively monitoring for threats directed at our Pittsburgh community. To date, there are no known threats focused on our community. If that changes, we will immediately notify our organizations through our established communication protocols. We have worked with our organizations to reinforce and increase security protocols.  There is an increased police presence and/or armed guard presence at many of our locations. This being done in an abundance of caution, and not in response to threats.
We have seen rallies in support of Isarel as well as Palestinians. We are asking our community to prepare for the potential of counter-protestors at the Israeli rallies. We have seen some of that already. Please do not engage, from both a public safety and emotional safety perspective. Confrontations at these events rarely yield productive outcomes and draw attention to the protest.
Continue to be vigilant; report suspicious behavior to 911 and then the Jewish Federation via the Incident Report Form.
Security Matters in the News This Week
BluePoint Status
Please review your current contact lists in BluePoint. If changes are needed, please email us at bluepoint@fsaconsulting.us.
Our BluePoint training video and refresher video are available on YouTube. These are useful for new staff or as a reminder for existing staff.
Security Resources and/or Training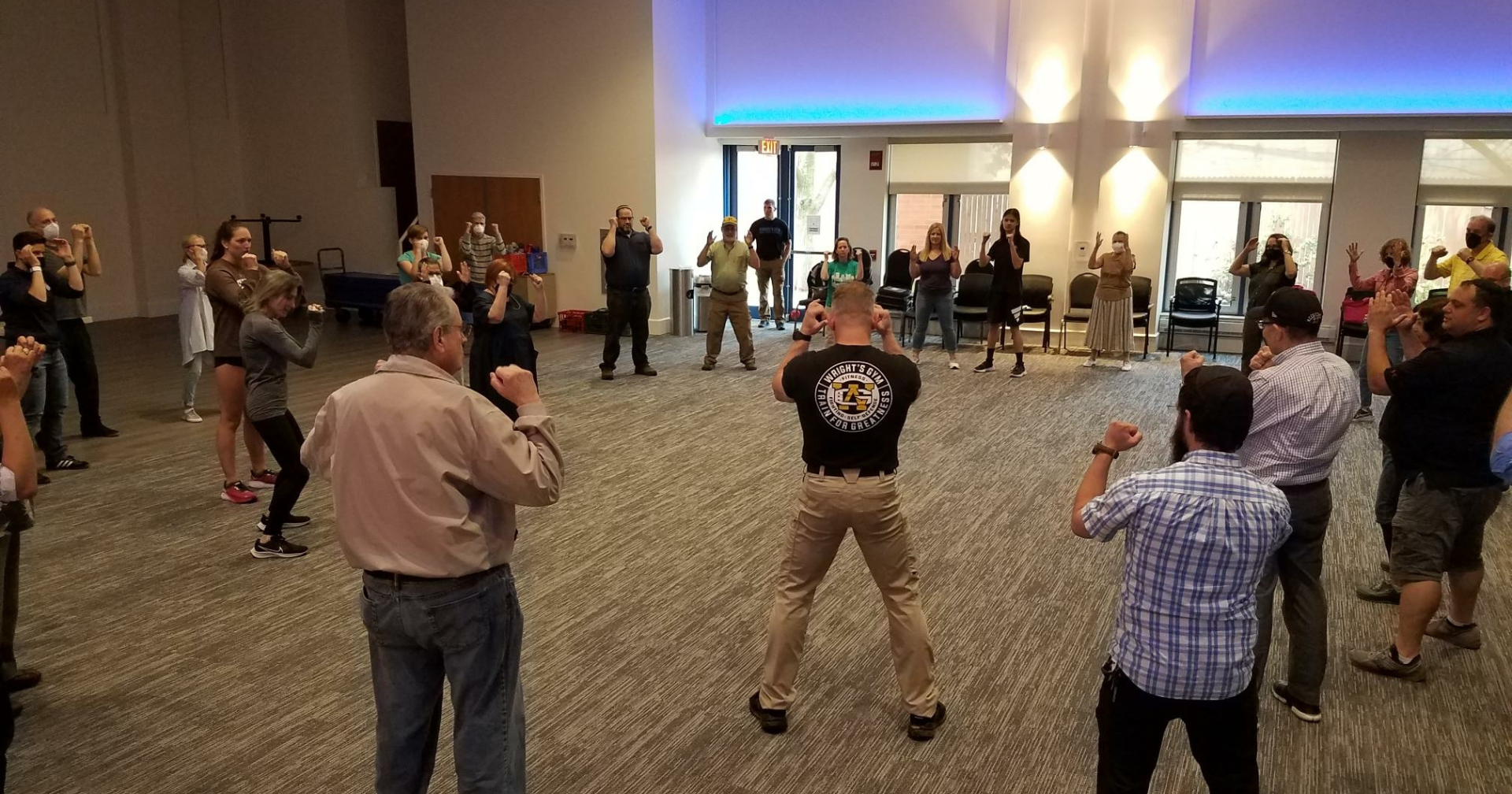 Sunday, December 17 @ 2:00 PM

-

5:00 PM

EST
Rodef Shalom Congregation

4905 Fifth Avenue




Pittsburgh

,

PA

15213

United States

+ Google Map
With a World-Renowned Krav Maga Expert This 4-part course will address these important topics: The mind of the active shooter predator vs. prey, situational awareness and survival mindset. Basic self-defense techniques. Weapons awareness and disarming techniques. Reality based training. This free training focuses on enhanced situational awareness, defensive tactics, and weapons awareness. If you cannot make this session, we will offer sessions monthly through March 2024.
De-Escalation Training
Please contact Erin Fagan at efagan@jfedpgh.org or 412-992-5252 to schedule this training.
Situational Awareness, Active Threat, and Usher/Greeter Training
If you or your organization have not yet had these training modules, please contact Erin Fagan at efagan@jfedpgh.org or 412-992-5252. All can be made available in person or via Zoom.
If you need more Emergency Safety Procedures Flip Charts contact Erin Fagan at efagan@jfedpgh.org or 412-992-5252.