Please Be Aware
Today we commemorate five years since the attack at the Tree of Life building that violently took 11 lives from our Jewish community. Today is a reminder of the strength and resiliency that exists in our community as we move forward despite ongoing challenges. It is also a reminder of the importance of remaining vigilant and situationally aware.
FBI Hate Crime statistics for 2022 show a total of 13,337 incidents reported in 2022, up from 8,678 in 2021 and 11,129 in 2020. In the religious bias category, Jews continue to be most targeted at 54%, followed by Sikhs at 8.7% and Muslims at 8.1%.  More information can be found on the FBI's Crime Data Explorer.
Secure Community Network (SCN) has seen an alarming uptick in antisemitic incidents concentrated on college campuses. Since 10/7/23, SCN has logged 94 incident reports on college campuses, a significant 15% percent of the 614 total antisemitic incidents logged across the country in the month of October, which is on pace to be SCN's highest month of antisemitic incidents ever recorded. This startling rise in incidents on campuses is forcing Jewish students to fear for their safety and impacting their ability to study and learn in a safe environment.
Continue to be vigilant. Report suspicious behavior to 911 and then the Jewish Federation via the Incident Report Form.
Security Matters in the News This Week
BluePoint Status
Please review your current contact lists in BluePoint. If changes are needed, please email us at bluepoint@fsaconsulting.us.
Our BluePoint training video and refresher video are available on YouTube. These are useful for new staff or as a reminder for existing staff.
Security Resources and/or Training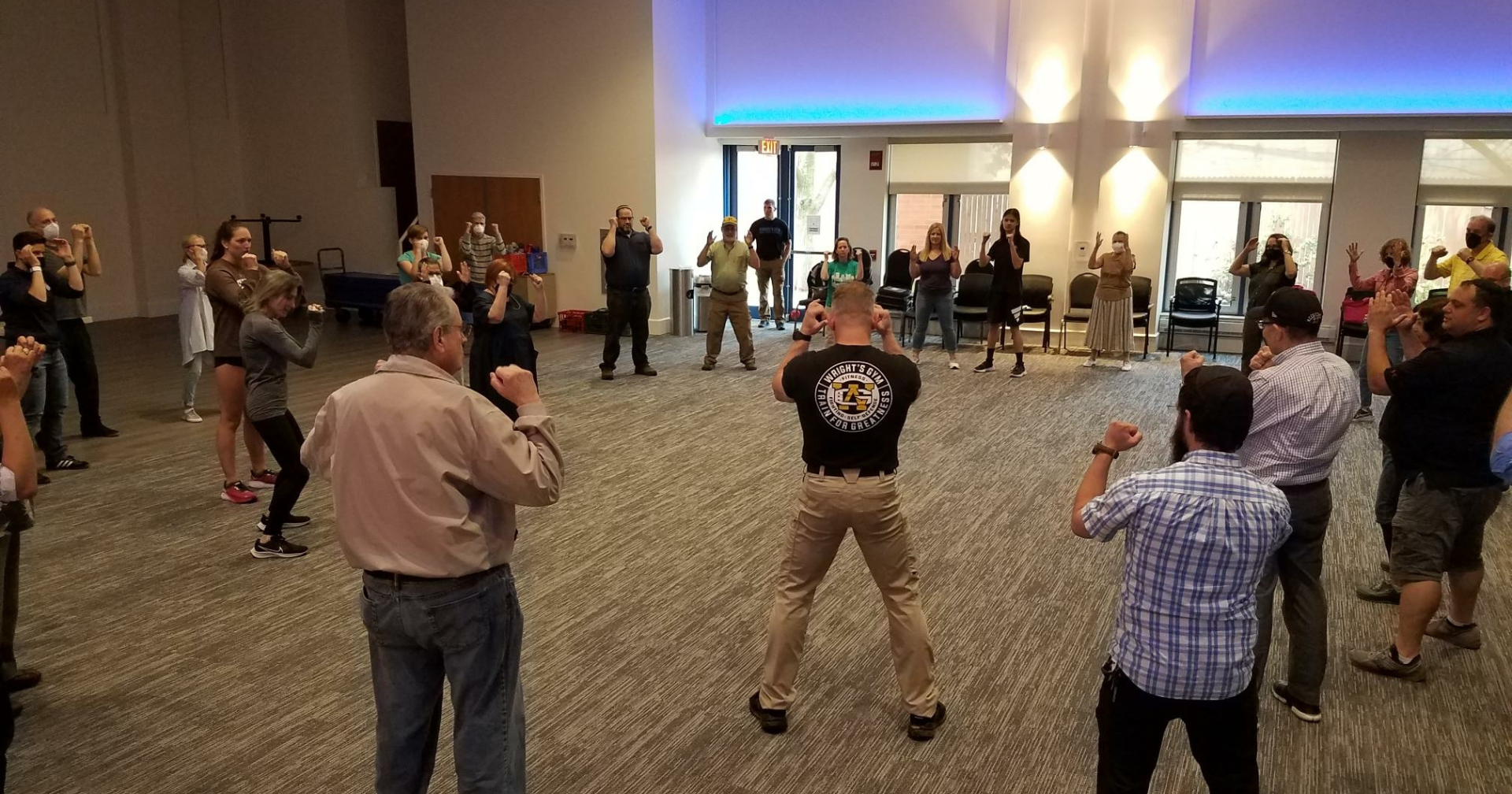 Sunday, December 17 @ 2:00 PM

-

5:00 PM

EST
Rodef Shalom Congregation

4905 Fifth Avenue




Pittsburgh

,

PA

15213

United States

+ Google Map
With a World-Renowned Krav Maga Expert This 4-part course will address these important topics: The mind of the active shooter predator vs. prey, situational awareness and survival mindset. Basic self-defense techniques. Weapons awareness and disarming techniques. Reality based training. This free training focuses on enhanced situational awareness, defensive tactics, and weapons awareness. If you cannot make this session, we will offer sessions monthly through March 2024.
De-Escalation Training
Please contact Erin Fagan at efagan@jfedpgh.org or 412-992-5252 to schedule this training.
Situational Awareness, Active Threat, and Usher/Greeter Training
If you or your organization have not yet had these training modules, please contact Erin Fagan at efagan@jfedpgh.org or 412-992-5252. All can be made available in person or via Zoom.
If you need more Emergency Safety Procedures Flip Charts contact Erin Fagan at efagan@jfedpgh.org or 412-992-5252.