Please Be Aware
There have been several incidents of antisemitic graffiti this week in the Squirrel Hill area as well as Summerset Park. These incidents are under investigation. Please report graffiti to 911 if it is on private property, and 311 if on public property; then, please report it to the Federation via the Incident Report link below and include pictures when possible.
Defense attorneys in the Pittsburgh synagogue shooting trial have filed a motion for acquittal, requesting a new trial.  These types of motions are not unusual after a trial. The Government will respond to the motion, defense attorneys will then have a chance to respond and then Judge will issue an opinion sometime in early 2024.
REMINDER: We are in a heightened threat environment and are working in close collaboration with law enforcement to monitor potential threat activity. There are no known or direct threats related to our Pittsburgh Jewish community.  Continue to be vigilant; report suspicious behavior to 911 and then the Jewish Federation via the Incident Report link, below.
Security Matters in the News This Week
BluePoint Status
Please review your current contact lists in BluePoint. If changes are needed, please email us at bluepoint@fsaconsulting.us. Also, please remember that a BluePoint training video and refresher video are available upon request.
Security Resources and/or Training
De-Escalation Training is available, please contact us to schedule this training.
Situational Awareness, Countering Active Threat, and Usher/Greeter Trainings are available, please contact us if you have not yet had this training.
If you need more Emergency Safety Procedures Flip Charts let us know.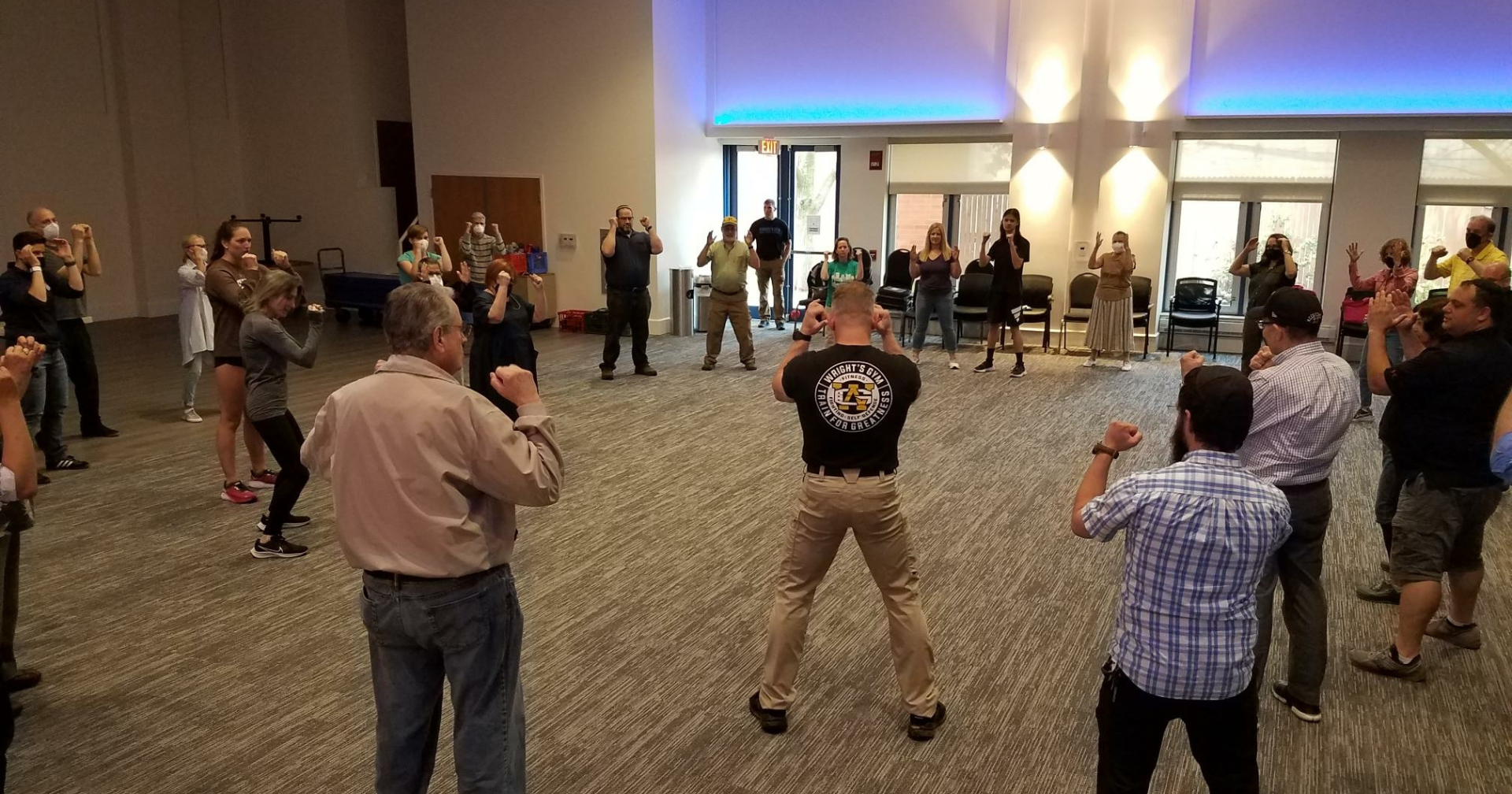 Sunday, December 17 @ 2:00 PM

-

5:00 PM

EST
Rodef Shalom Congregation

4905 Fifth Avenue




Pittsburgh

,

PA

15213

United States

+ Google Map
With a World-Renowned Krav Maga Expert This 4-part course will address these important topics: The mind of the active shooter predator vs. prey, situational awareness and survival mindset. Basic self-defense techniques. Weapons awareness and disarming techniques. Reality based training. This free training focuses on enhanced situational awareness, defensive tactics, and weapons awareness. If you cannot make this session, we will offer sessions monthly through March 2024.