Please Be Aware
Secure Community Network (SCN) has logged 772 incident reports in October, the highest amount it its near 20-year history of tracking data, a 109% increase from the 368 incident reports logged in September. Note that 19% of the October incidents originated from campus settings, with 149 documented instances of incidents like harassment, violence, and death threats, among others (see below article for more information).
We are continuing to engage with our college campuses to ensure the safety of our students, and are in close collaboration with law enforcement, public safety, and the FBI.
In Pittsburgh, YTD the Jewish Federation has logged 242 incidents in our Virtual Command Center, this compares to 122 incidents for the entire year of 2022.
For those of you planning to attend the March for Israel on Nov 14th in Washington D.C., please know that there have been extensive security measures taken though federal interagency support, in correlation with local and state officials. Please exercise good situational awareness and have a communication plan in place.
Please be advised Jacob Poole has been posting his Eugenics flyers again throughout South Side, Shadyside, Squirrel Hill and other surrounding areas. Mr. Poole claims to be Jewish and claims to be looking for services and help within the community. If he contacts you via email, phone or in person, please let us know. He is not known to be a threat to the community.
REMINDER: We are in a heightened threat environment and are working in close collaboration with law enforcement to monitor potential threat activity. There are no known or direct threats related to our Pittsburgh Jewish community. Continue to be vigilant; report suspicious behavior to 911 and then the Jewish Federation via the Incident Report at jewishpgh.org/form/incident-report.
Security Matters in the News This Week
BluePoint Status
Please review your current contact lists in BluePoint. If changes are needed, please email us at bluepoint@fsaconsulting.us. Also, please remember that a BluePoint training video and refresher video are available upon request.
Security Resources and/or Training
De-Escalation Training is available, please contact us to schedule this training.
Situational Awareness, Countering Active Threat, and Usher/Greeter Trainings are available, please contact us if you have not yet had this training.
If you need more Emergency Safety Procedures Flip Charts let us know.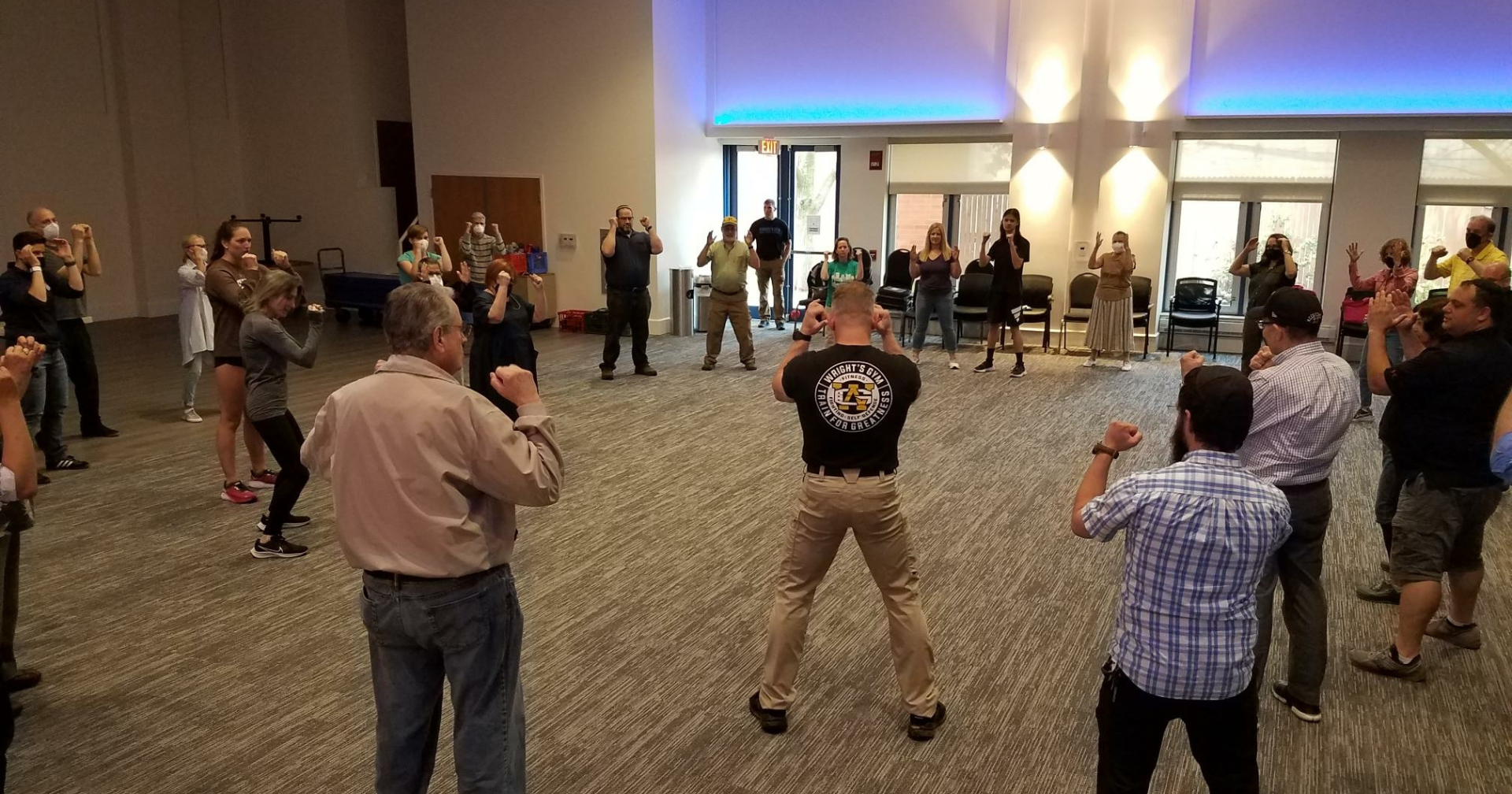 Sunday, December 17 @ 2:00 PM

-

5:00 PM

EST
Rodef Shalom Congregation

4905 Fifth Avenue




Pittsburgh

,

PA

15213

United States

+ Google Map
With a World-Renowned Krav Maga Expert This 4-part course will address these important topics: The mind of the active shooter predator vs. prey, situational awareness and survival mindset. Basic self-defense techniques. Weapons awareness and disarming techniques. Reality based training. This free training focuses on enhanced situational awareness, defensive tactics, and weapons awareness. If you cannot make this session, we will offer sessions monthly through March 2024.