Please Be Aware
Jury selection started Monday for the federal hate crime trial in the 10/27/2018 attack on three synagogues in the Tree of Life building and is expected to go for several weeks. We have seen an increase in online hate-related rhetoric and are working very closely with law enforcement to mitigate potential threats. Please be vigilant.
On Monday, Rep. Dan Frankel and several other elected officials introduced four bills that would expand our current state hate crime legislation, which is critical to the work we do in protecting the Jewish community and other targeted groups. One of the four bills is HB1027, in honor of the victims of 10/27/2018. These bills would align Pennsylvania's protected classes with those at the federal level: individuals or groups targeted because of race, color, religion, national origin, ancestry, sex, gender, gender identity, gender expression, sexual orientation or disability. Learn more at legis.state.pa.us →
Security Matters in the News This Week
BluePoint Status
Our BluePoint training video and refresher video are available on YouTube. These are useful for new staff or as a reminder for existing staff.
Security Resources and/or Training
Please schedule your training needs for the year as soon as possible. With the on-going trial, our schedule is filling up quickly.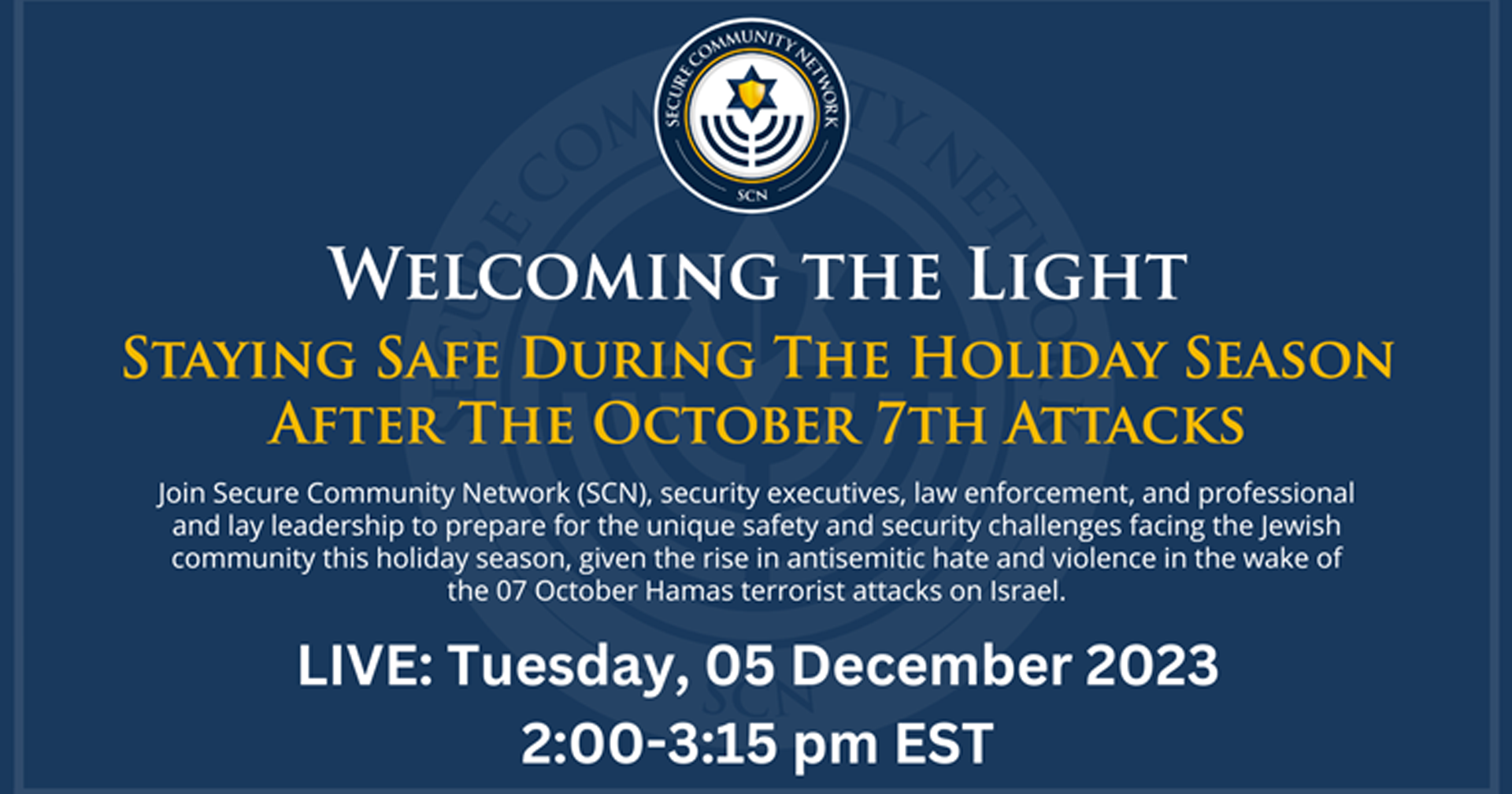 Tuesday, December 5 @ 2:00 PM

-

3:15 PM

EST
Staying Safe During The Holiday Season After The October 7th Attacks Join Secure Community Network (SCN), security executives, law enforcement, and professional and lay leadership to prepare for the unique safety and security challenges facing the Jewish community this holiday season, given the rise in antisemitic hate and violence in the wake of the 07 October Hamas terrorist attacks on Israel.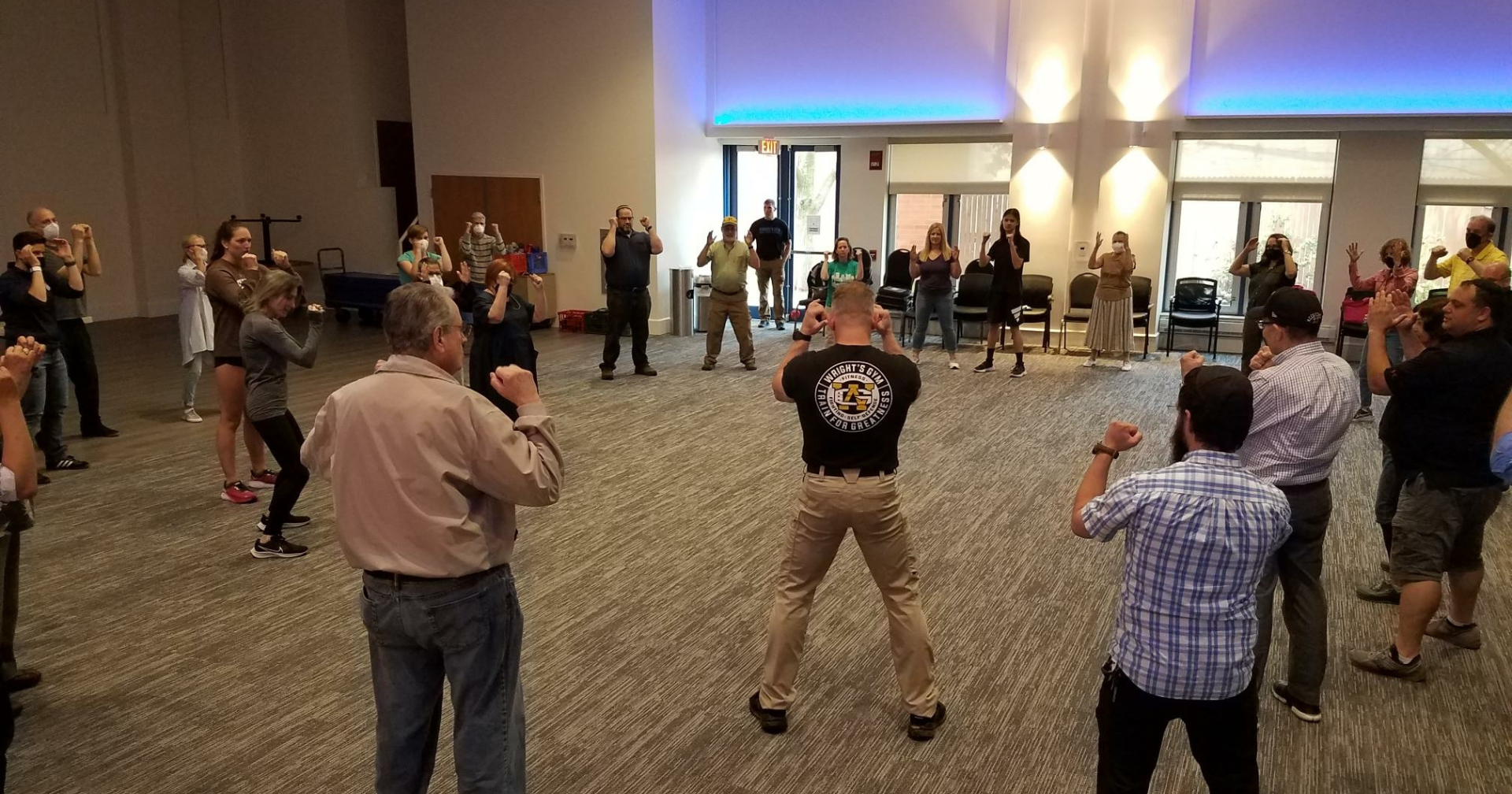 Sunday, December 17 @ 2:00 PM

-

5:00 PM

EST
Rodef Shalom Congregation

4905 Fifth Avenue




Pittsburgh

,

PA

15213

United States

+ Google Map
With a World-Renowned Krav Maga Expert
This 4-part course will address these important topics:
The mind of the active shooter predator vs. prey, situational awareness and survival mindset.
Basic self-defense techniques.
Weapons awareness and disarming techniques.
Reality based training.
This free training focuses on enhanced situational awareness, defensive tactics, and weapons awareness. If you cannot make this session, we will offer sessions monthly through March 2024.
NEW: De-Escalation Training
Please contact Erin Fagan at efagan@jfedpgh.org or 412-992-5252 to schedule this training.
Situational Awareness, Active Threat, and Usher/Greeter Training
If you or your organization have not yet had these training modules, please contact Erin Fagan at efagan@jfedpgh.org or 412-992-5252. All can be made available in person or via Zoom.
If you need more Emergency Safety Procedures Flip Charts contact Erin Fagan at efagan@jfedpgh.org or 412-992-5252.