Please Be Aware
Jury selection started Monday for the federal hate crime trial in the 10/27/2018 attack on three synagogues in the Tree of Life building and is expected to go for several weeks. We have seen an increase in online hate-related rhetoric and are working very closely with law enforcement to mitigate potential threats. Please be vigilant.
On Monday, Rep. Dan Frankel and several other elected officials introduced four bills that would expand our current state hate crime legislation, which is critical to the work we do in protecting the Jewish community and other targeted groups. One of the four bills is HB1027, in honor of the victims of 10/27/2018. These bills would align Pennsylvania's protected classes with those at the federal level: individuals or groups targeted because of race, color, religion, national origin, ancestry, sex, gender, gender identity, gender expression, sexual orientation or disability. Learn more at legis.state.pa.us →
Security Matters in the News This Week
BluePoint Status
Our BluePoint training video and refresher video are available on YouTube. These are useful for new staff or as a reminder for existing staff.
Security Resources and/or Training
Please schedule your training needs for the year as soon as possible. With the on-going trial, our schedule is filling up quickly.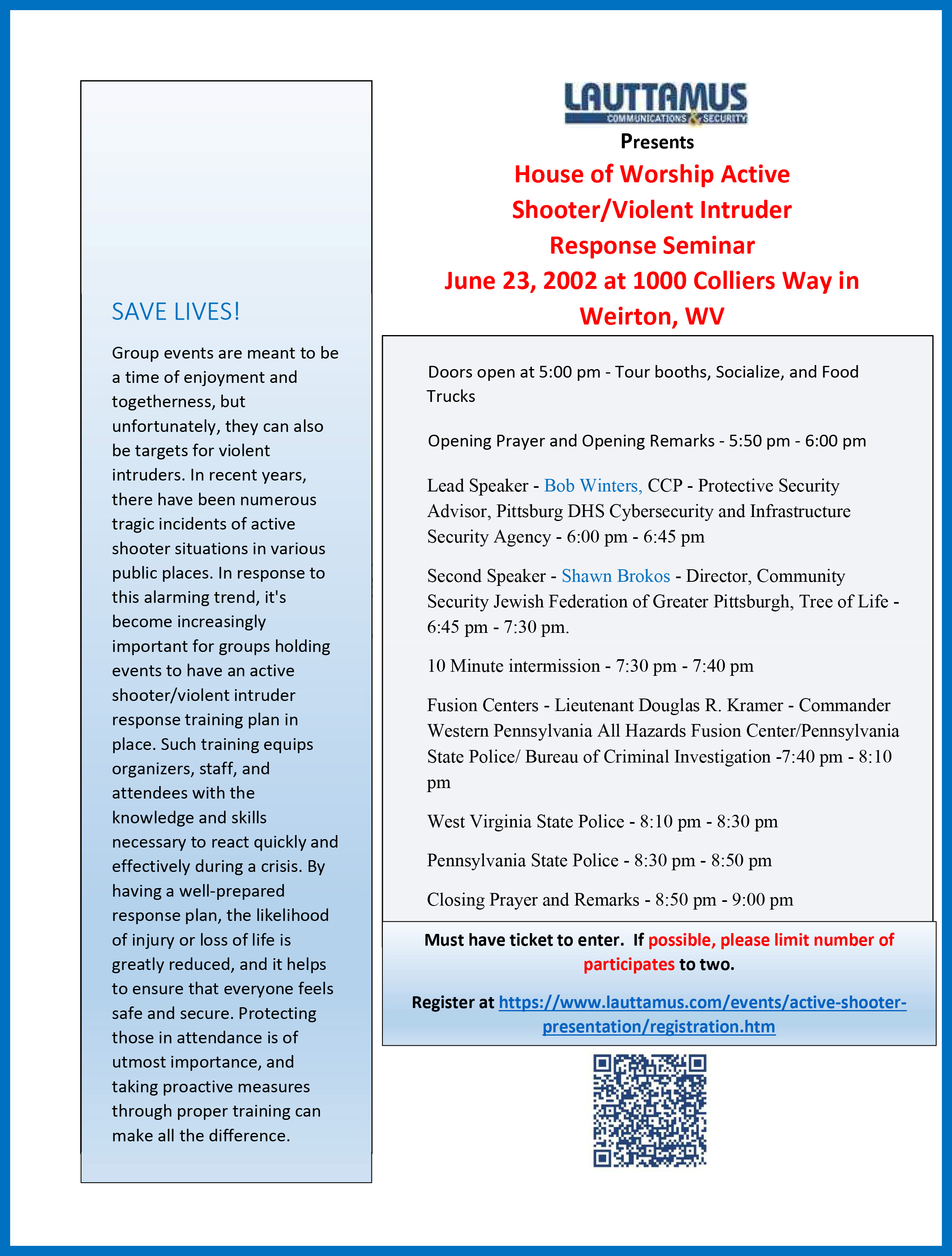 Friday, June 23 @ 5:00 PM

-

9:00 PM

EDT
A V Lauttamus Communications & Security

1000 Colliers Way




Weirton

,

WV

26062

United States

+ Google Map
Lead Speaker - Bob Winters, CCP - Protective Security Advisor, Pittsburg DHS Cybersecurity and Infrastructure Security Agency. Second Speaker - Shawn Brokos - Director, Community Security Jewish Federation of Greater Pittsburgh.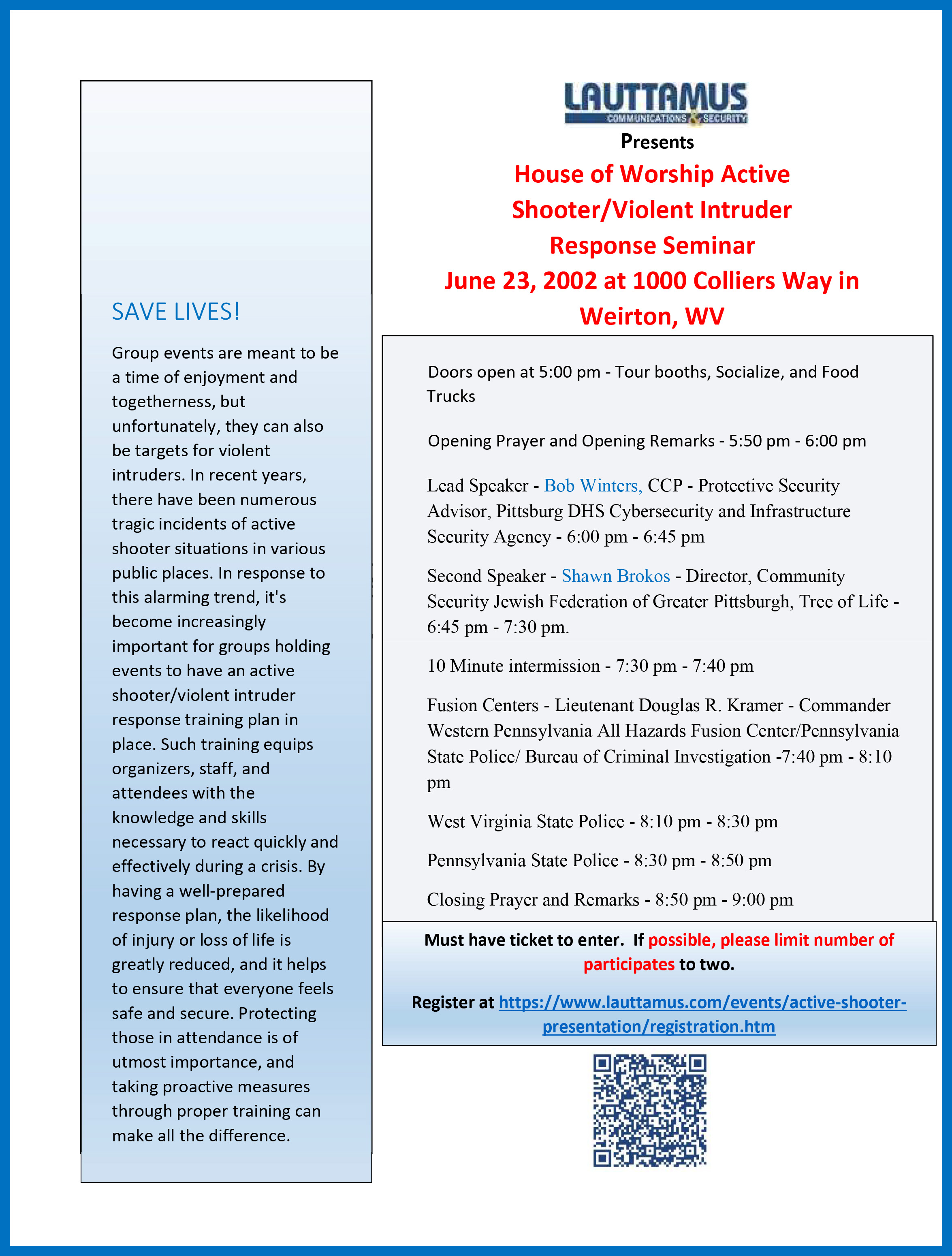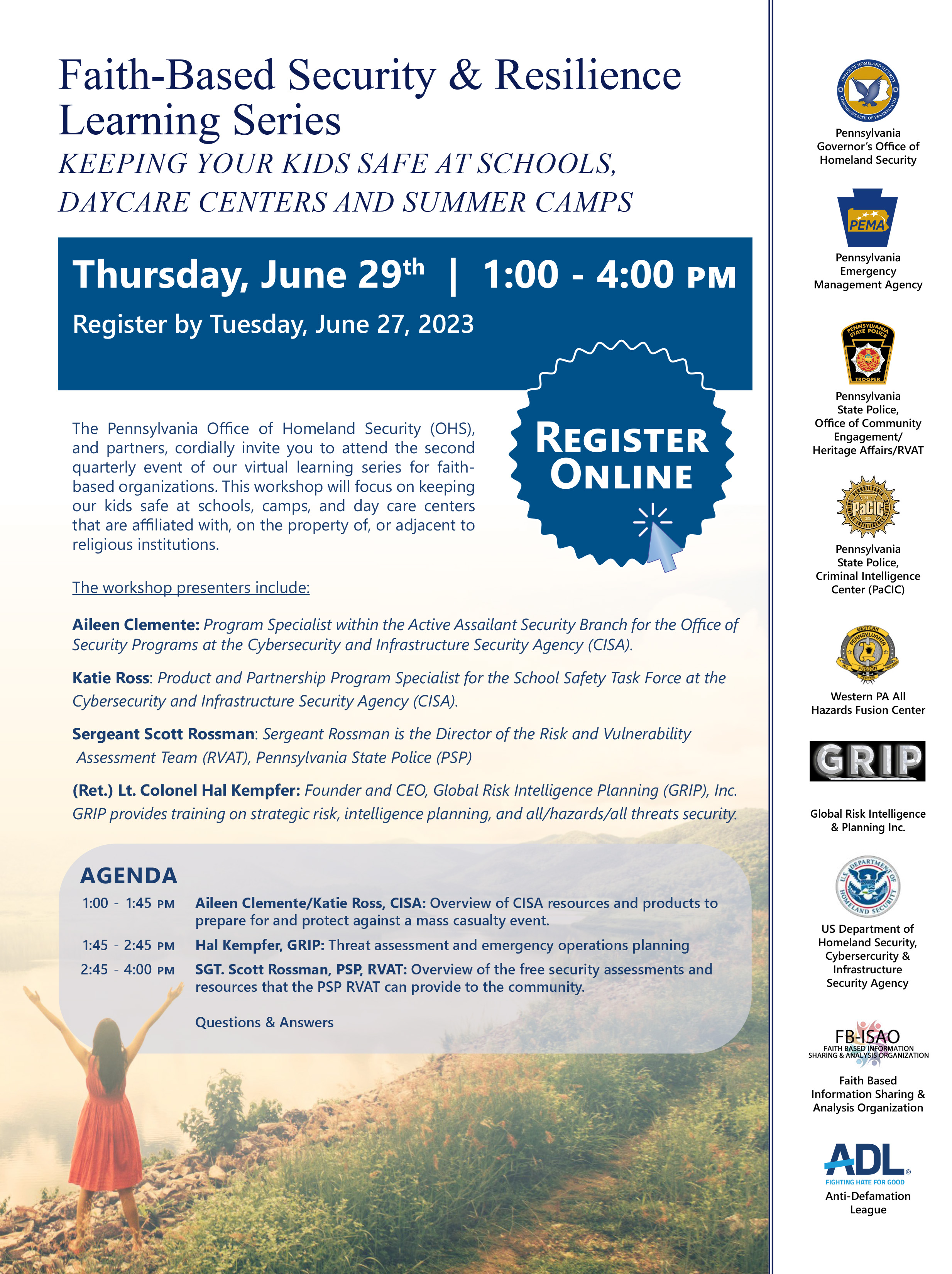 Thursday, June 29 @ 1:00 PM

-

4:00 PM

EDT
Keeping your kids safe at schools, daycare centers and summer camps.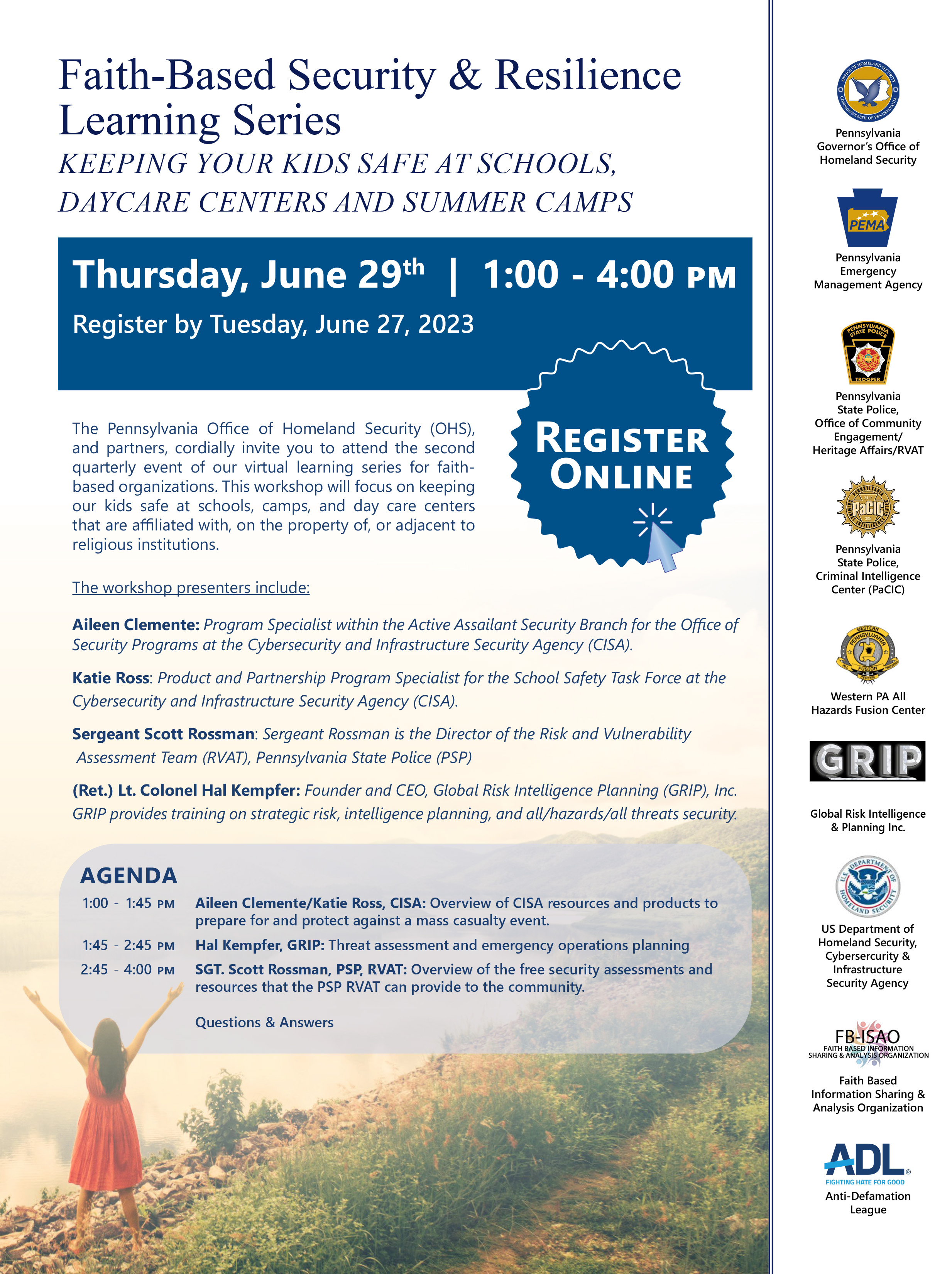 NEW: De-Escalation Training
Please contact Erin Fagan at efagan@jfedpgh.org or 412-992-5252 to schedule this training.
Situational Awareness, Active Threat, and Usher/Greeter Training
If you or your organization have not yet had these training modules, please contact Erin Fagan at efagan@jfedpgh.org or 412-992-5252. All can be made available in person or via Zoom.
If you need more Emergency Safety Procedures Flip Charts contact Erin Fagan at efagan@jfedpgh.org or 412-992-5252.