The Jewish Agency for Israel supports residents enduring months of rockets, mortars and firebombs.
By Alan Hoffmann, CEO & Director General, The Jewish Agency for Israel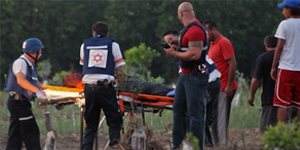 For several months, residents of Israel's south have suffered relentless rocket attacks, mortar fire and arson kites making what we would think of as normal life impossible.
Times like these bring into sharp relief the work The Jewish Agency does each and every day in southern Israel generally and the Gaza perimeter in particular.
These Jewish Agency programs and more ensure that communities near Gaza remain resilient.