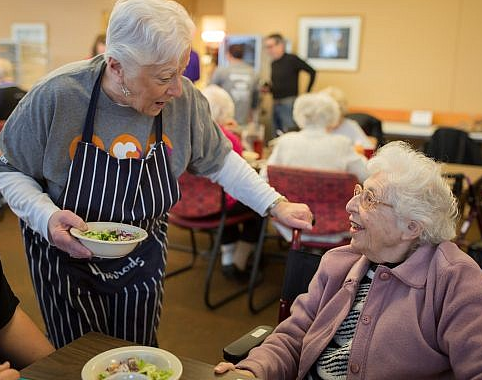 Often, the Federation has a hand in making important and historic things happen in our community and it goes unseen.  For instance, a news story in this week's Jewish Chronicle highlights the tax credit financing granted to Riverview Towers.  As the article says, "In 2018, Riverview Towers accounts for about 10 percent of the total affordable housing units that will be made possible through the PHFA Low Income Housing Tax Credit."  That's pretty remarkable.  Congratulations to Riverview Towers leadership and many thanks to our political leadership, especially to Jay Costa for making this happen.  All Federation donors should know that our Foundation granted $125,000 to help in the application process and our joint task force of Federation and Riverview Towers leadership paved the way to put the application in for consideration.
While it is still a few weeks away, one of my most favorite programs of the year is coming up on Saturday, May 19th from 10 pm-1 am. The Federation, in close partnership with the Jewish Community Center, will hold our annual Tikkun Leil Shavuot.  The holiday of Shavuot celebrates the receiving of the Torah and the tradition is to study all night long.  While our "Tikkun" ONLY goes until 1 am, it offers all of us a chance to learn from some of our community's greatest teachers and Rabbis on a variety of topics.  For me, what is always powerful is seeing the diversity of our Jewish community "doing Jewish" all together:  a member of an Orthodox synagogue learning with a Reform Rabbi, a "Just Jewish" Jew studying with a Conservative Rabbi, and so on.  It is what makes this community, Pittsburgh, so unbelievably unique and special.  So, check out the lineup of teaching below and mark your calendars now.  Please register online so we know how much cheesecake to order.  And if you have a teen, bring them along for the Teen Tikkun.
Shabbat Shalom and GO PENS!