Ready to be part of something SUPER but need help figuring out where to start? Our training sessions will cover everything you need to know in preparation for the big event! We look forward to seeing you there.
Join One of Our Super Training Sessions
After you've registered for Super Sunday, please register for a 30-minute training session to familiarize yourself with the updates to our Fundraiser Portal!
Super Sunday Chairs
Sue Berman Kress, Chair
Alan and Dana Himmel, Co-Chairs
David Knoll and Rebecca Kentor-Knoll, Co-Chairs
Campaign Leadership
Ellen Teri Kaplan Goldstein, Chair
Debbie Resnick, Vice Chair
Sue Berman Kress, Co-Chair
Chair of the Board
David D. Sufrin
Thank you to our sponsors:
DIAMOND CORPORATE PARTNER
GOLD CORPORATE PARTNER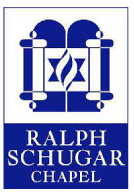 SILVER EVENT SPONSORS
Dan Frankel, State Rep.
Isadore and Yetta Joshowitz Charitable Foundation
BRONZE EVENT SPONSORS
Burstin & Goetz
Evelyn James Interiors