ANSWER THE CALL ON FEBRUARY 26! 
Come be part of something SUPER! Represent your favorite Jewish Pittsburgh agency.*
There will be raffles, snacks and free t-shirts for those who attend in person. The organization with the most participants will receive $1,800. Join your fellow fundraisers in-person or from your home. There will be three sessions offered:
Session One: 9:30 – 11:00 AM
Session Two: 12:00 – 1:30 PM
Session Three: 2:30 – 4:00 PM
Join One of Our Super Training Sessions
After you've registered for Super Sunday, please register for a 30-minute training session to familiarize yourself with the updates to our Fundraiser Portal!
Super Sunday Chairs
Sue Berman Kress, Chair
Alan and Dana Himmel, Co-Chairs
David Knoll and Rebecca Kentor-Knoll, Co-Chairs
Campaign Leadership
Ellen Teri Kaplan Goldstein, Chair
Debbie Resnick, Vice Chair
Sue Berman Kress, Co-Chair
Chair of the Board
David D. Sufrin
*Eligible organizations are listed on the registration form.
Thank you to our sponsors:
DIAMOND CORPORATE PARTNER
GOLD CORPORATE PARTNER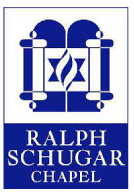 SILVER EVENT SPONSORS
Dan Frankel, State Rep.
Isadore and Yetta Joshowitz Charitable Foundation
Littles of Pittsburgh
BRONZE EVENT SPONSORS
Burstin & Goetz
Evelyn James Interiors