I write this after being glued to Israeli and American media about the situation in Israel. Just yesterday, my day began with a weekly meeting of the Board of 412×972, Federation's initiative to connect Pittsburgh area and Israeli businesses for mutual benefit. Our Director, Gal Inbar, appeared on our Zoom in his full IDF uniform as he was called up on reserve duty. The day before, my wife heard from her best friend living in Ra'anana where her family was forced into bomb shelters several times during the night. These are real stories about real people trying to protect their families and the people of Israel from rockets shot indiscriminately from the Gaza Strip.
I wrote to the Mayors of Karmiel and Misgav expressing our Pittsburgh Jewish community's support for the safety of all the residents of our Partnership region: Jews, Arabs, Bedouins and Druze. In a response from the Mayor of Karmiel, he shared that there had been violence, including an attack on a Jew in an Arab village. As we all know, there has been unthinkable Arab on Jewish and Jewish on Arab violence happening this week. The picture below shows the Mayors of Karmiel, Misgav and five large Arab villages standing shoulder to shoulder. All 7 mayors jointly signed a letter written in both Hebrew and Arabic asking residents to stop the violence that has been happening internally in Israel. That is a reminder of the way things are typically found in our partner region.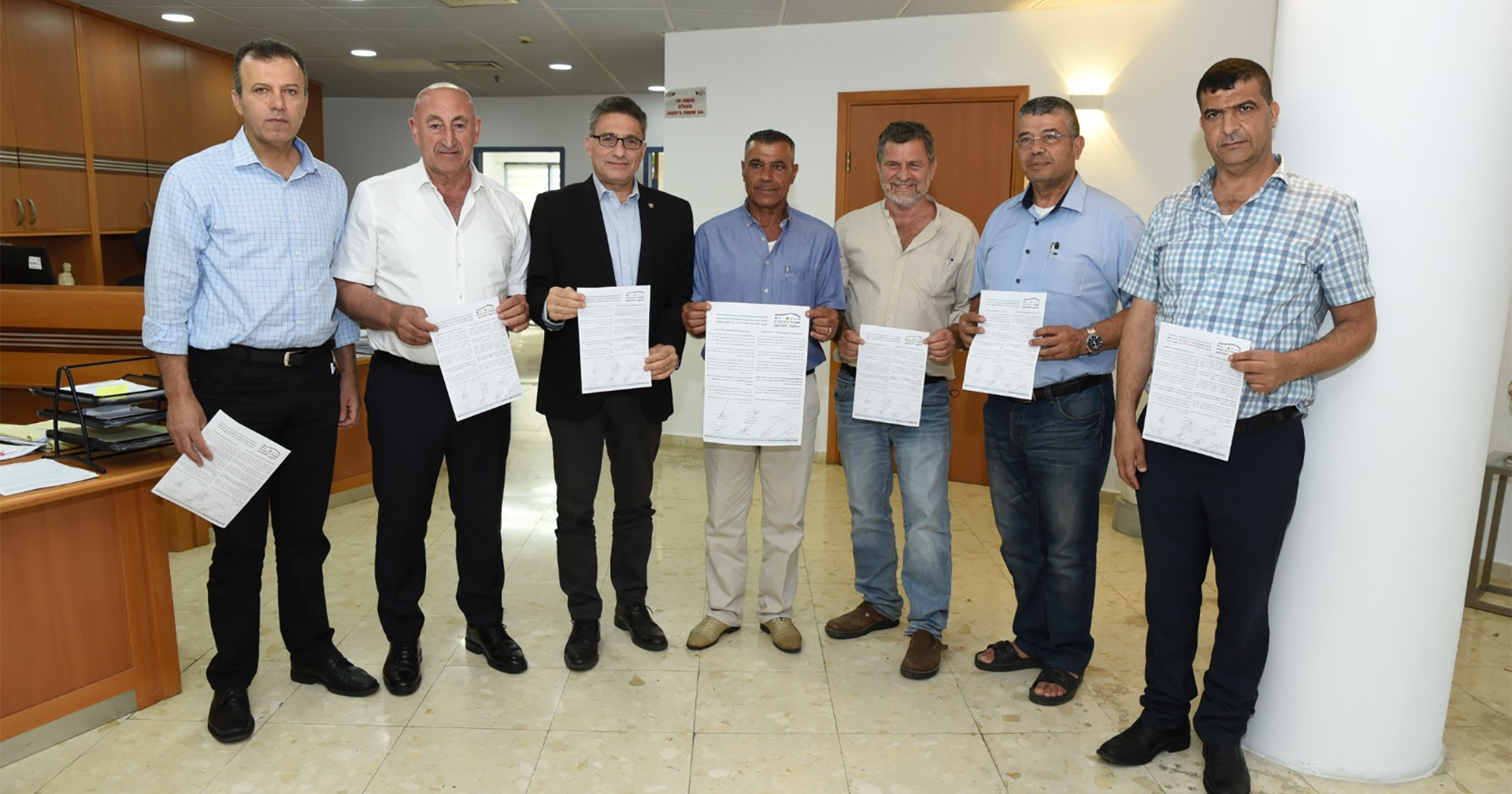 One of the programs our Federation funds in Israel is called Moona. Moona describes itself as a "socio-technological initiative that creates an innovative space that brings together different sectors and ages and develops technological change leaders through action-based pedagogy". It is located in an Arab village in the Galilee and brings together Jews and Arabs to learn how to use technology – together. I've loved every visit I've had there. The Director of Moona wrote the following to our Federation regarding the internal Israeli violence:
Dear friends,

You have all no doubt seen the highly disturbing events of the past few days here. Though very upsetting, we know they will subside- and hope this happens sooner rather than later.

Though it is often hard to see during times like these, these events and disturbances, though dramatic and very disturbing, are the work of a proportionally very small group of people who do not represent the communities in which they have wreaked so much damage.

In much of the country (largely invisibly, sadly), cooperative relations between Jewish and Arab Israelis remains very much intact. What does not catch the headlines or the 8 o' clock news are the constant communications of friends and neighbors, organizations and committees to check in on each other and make sure everyone is keeping safe.

At Moona, as we write these words, our current cohorts of engineering trainees (60 of them, this quarter) are continuing as always to meet and work together. These are engineering professionals, Jewish and Arab, who are meeting in teams (at present in the Arab villages of Majd Al Kurum and Kfar Qassem where we have our current lab Training facilities) to pursue collaborative advanced manufacturing projects together.

As we enter the coming holidays of Eid el Fitr and Shavuot , we pray for a return, as a country, to quieter days in which the cooperation which has characterized relations on the national level for years returns once again to the headlines. In the meantime, as always, we thank you all for your abiding concern and support. (sic)

Asaf Brimer, CEO and Co-Founder, Moona
I pray that what Asaf writes above does happen and that it happens quickly. This is a complicated and complex issue. Read more about the latest as reported from our national system »
Shabbat Shalom with prayers for shalom in Israel.
P.S. I do hope to see you tomorrow night at our annual Tikkun Leil (Shavuot) online.