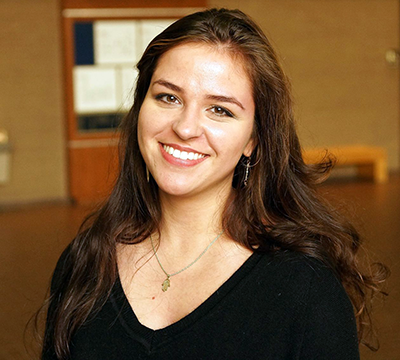 The Jewish Federation of Greater Pittsburgh's Community Relations Council (CRC) has hired Laura Cherner for the newly created position of assistant director.
Cherner's initial responsibilities include helping the CRC on programs to combat the Boycott, Divestment and Sanctions (BDS) Movement against Israel and on the Catholic-Jewish Education Enrichment Program, which seeks to promote understanding between Catholics and Jews. The program sends rabbis and Jewish educators into 12 Southwestern Pennsylvania Catholic high schools, to teach about Judaism, and Catholic educators into Jewish synagogue religious schools to discuss Catholicism.
Cherner previously worked for the Jewish Federation, supporting the Annual Campaign's Women's Philanthropy, missions and development. Prior to joining the Jewish Federation, she worked as an intern for United States Congressman Tim Murphy (R-PA). Her published writing includes biographies of Sophie Masloff, former Pittsburgh mayor, and of philanthropist Liliane Kaufmann. These biographies were published in the National Council of Jewish Women's collection Her Deeds Sing Her Praises.
A Mt. Lebanon native, Cherner is a 2016 graduate of the University of Pittsburgh.