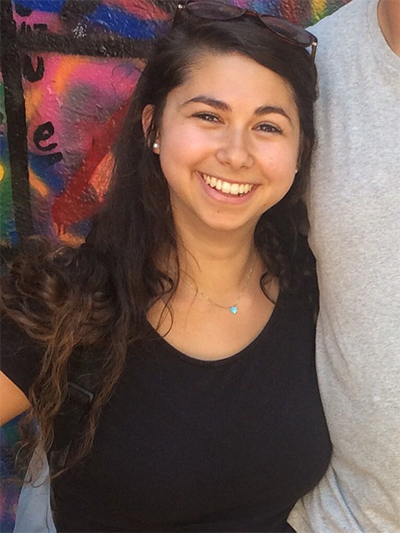 Shalom from the Holy Land!! My name is Abigail Natelson and I am an incoming junior at the University of Pittsburgh majoring in Environmental Studies and minoring in Religious Studies. My internship is with Green in the City at Dizengoff Center's rooftop hydroponic farm.
While this is my third trip to Israel, it has been vastly different from the other two tourist-based experiences by allowing me to provide for myself independently. Between my work schedule, program activities, cooking, and socializing, I have developed skills in time management and have become an overall more efficient person in completing my tasks for the day. Since there is only one week remaining, I can safely state that one of the biggest benefits of this trip is learning how to navigate a foreign city as a young adult–if you can do that, you can do anything! Learning to find affordable and available places to shop, eat, and spend time with friends is important to maintaining a sustainable and happy lifestyle, and I was so fortunate to have been assigned to an apartment and program that allowed me to experience adult life in the heart of Tel Aviv. Onward Israel gave me the foundation for experiencing urban life as a young adult and also the freedom to customize it to my own desires! I also learned that my favorite Israeli fruit is a specific type of date from the shuk (:
Please feel free to contact me at ahn12@pitt.edu, for any questions or more information about the Israel Experience, Onward Pittsburgh program.