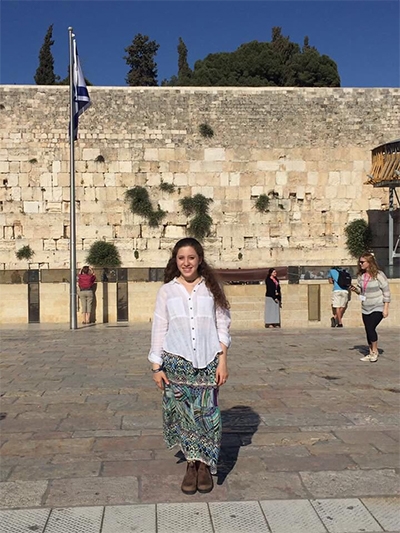 Hi my name is Arielle and I am an incoming Junior at the University of Pittsburgh majoring in Psychology and on the pre-Physical Therapy track. I am interning at Tel Aviv University in the Physical Therapy Department as a lab assistant.
When I thought about coming to Israel to get work experience it was a no brainer. I enjoy this country so much and could not wait to return. Although this is my third time in Israel it is a very different experience than the last two times. I am no longer a tourist, but a member of Israeli society. My knowledge of the Hebrew language has never been more crucial. I had trouble getting to my first day of work and I was able to find my way there by speaking to the bus driver in Hebrew, which was extremely satisfying. I also feel extremely lucky to be living right next to the beach. I have been taking advantage of the beautiful sunsets by the Mediterranean by running right when the sun is going down. I am looking forward to the rest of this summer to learn more about Israeli culture and gain more skills in becoming an independent working woman.
Please feel free to contact me at Ariherezereg@gmail.com, for any questions or more information about the Israel Experience, Onward Pittsburgh program.