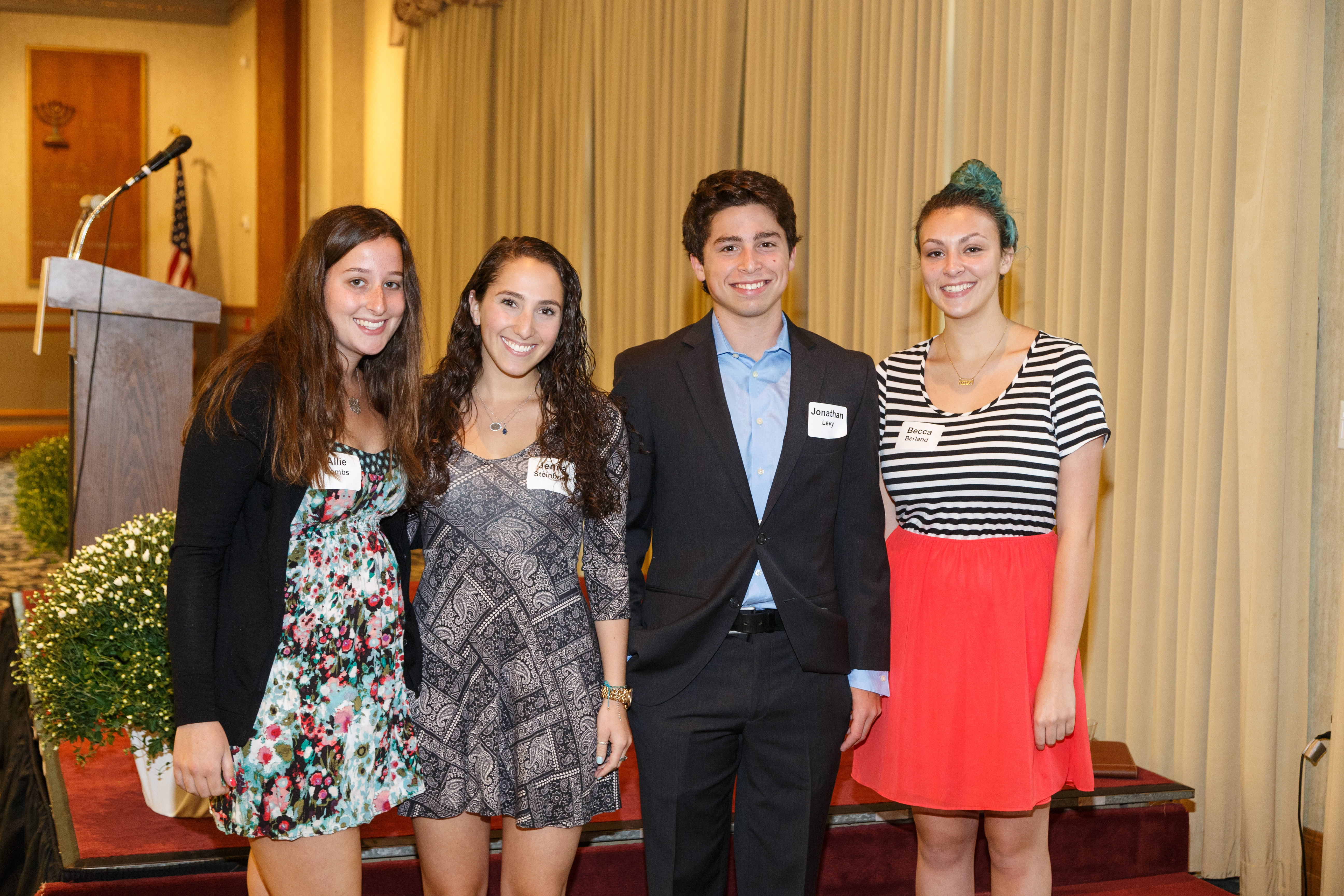 At our Foundation Annual Meeting this week, we announced the most successful year in our history, adding over $25 Million to our assets under management.  We distributed more than $13 Million back to the community from our Foundation.  By all accounts, this was a truly remarkable year of success.
While the announcement of this record breaking achievement was made on Tuesday night, the most powerful part of the evening was hearing from a few individuals impacted by that $13 Million in distributions.  We heard from four young participants on Israel connected programs:  Birthright Israel, Onward Israel and the Emma Kaufmann Camp CIT Israel trip.  They each spoke passionately about how their Jewish identity was positively impacted.  Some never really connected Jewishly before their Israel experience and are now trying to figure out their place in our community.  (I invite you to click here to see a video highlighting the impact of Onward Israel on one Pittsburgher).
Our Foundation's official name is "the Jewish Community Foundation".  It's all of ours and we all have an opportunity to be part of it, to leave a lasting legacy for our Pittsburgh Jewish community.  When an endowment is established within it, the assets are managed so that, in general, we can use 5% of the value every single year to support important programs and projects in our community.  It doesn't take millions of dollars to establish a fund, just a minimum of $5,000.  If you care about our seniors, Jewish education, helping the disadvantaged, ensuring that your Annual Campaign support is maintained or anything else you can dream of, we want to work with you.  Our professionals are experts at helping to do so in a tax advantageous way.
Over $25 Million is quite a feat in a single year.  But, those four young people are what we should be celebrating.
Shabbat Shalom