We call Chanukah the Festival of Lights because the oil in the menorah in the Temple in Jerusalem lasted eight days instead of one. The Jews lit that menorah as part of the rededication of the Temple, after they recaptured it from Greek rule.
Our community lived through an attack on our own sacred space, and we showed how light can still shine after a horrible tragedy. The outpouring of support from Pittsburgh's Jewish community, the broader community and the worldwide Jewish community brightened our sadness and showed that we are stronger together.
The Jewish Federation works to bring our community together, connecting people to Jewish life in a way they find meaningful. Our Jewish community's light burns brightest when we work together—to engage with each other, to help the most vulnerable and to teach about Jewish values.
With your support, we are making the Chanukah lights burn brighter through the Jewish Federation—when we bring Jewish books and music to our kids, make spaces for young people to connect to Jewish life, help seniors live independently, fight anti-Semitism and anti-Israel sentiment and, certainly, as we continue to help people heal from physical and emotional wounds after last year's desecration of a holy space here in Pittsburgh.
I thank you for the light you bring in the darkest times. May that light shine upon your Chanukah season as you celebrate with family and friends.
With warm regards,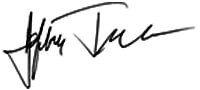 Jeffrey H. Finkelstein
President/CEO