Last Shabbat I was in Jerusalem. There is nothing like being there as the streets quiet down, the sun sets over the Old City and you see families spending time with each other walking to their synagogues, walking to the old city, walking to a park for a picnic or to a restaurant. The purpose of my trip was to attend the Jewish Agency for Israel's Board of Governors meetings and to see some of our Federation funded projects in ourPartnership2Gether Region of Karmiel and Misgav.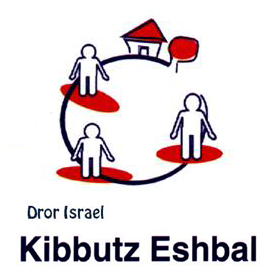 One of those projects I went to see is Kibbutz Eshbal in the Misgav Region. Our Federation has proudly funded Eshbal for many years. This educators' kibbutz provides a home for about 40 at-risk 15-18 year-olds mostly of Ethiopian origin. They come from underprivileged communities and have often suffered from educational and emotional neglect, and been expelled from the national school system. Crime, drugs and alcohol abuse are also key problems.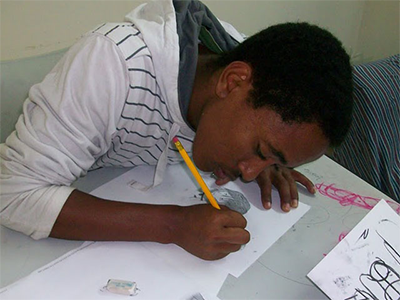 In a peaceful and nurturing environment, the teenagers have the chance to learn, to talk through their experiences and take part in unique therapeutic activities like caring for horses and dogs, which have a huge impact on their self-confidence and wellbeing.
Beyond the kibbutz, about 4,000 young people benefit from Eshbal's activities every year in a range of projects aimed at narrowing social gaps and helping the young people of the Galilee.
Our Federation funds a "mechina" program, a preparation course for the army, so that these young people can have an opportunity to be drafted and to succeed in the IDF.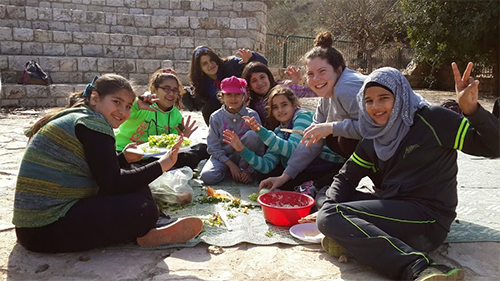 In addition, we are funding a project to build a new educational campsite to not only expand their mission related work but also to provide a source of income for Eshbal (this is real social entrepreneurship at work). Some of the programs at this site include bringing Jews and Arabs together and providing a location in the north of Israel for school groups. This campsite is the ONLY one in the Misgav region so it is a magnet to attract other Israelis to explore the area.
If you haven't seen some of the incredibly powerful projects you help to make a reality and/or if you want to experience a Shabbat in Jerusalem, consider joining us next November on our "Israel Your Way at the G.A." mission. We will be visiting Karmiel and Misgav and will participate in the Jewish Federations of North America General Assembly (the G.A.), where you will hear from some of the top thinkers in the Jewish world. Learn more about Israel Your Way at the G.A. and the other programs funded by the Jewish Federation in Israel.
Shabbat Shalom.
P.S.  Remember to change your clocks!