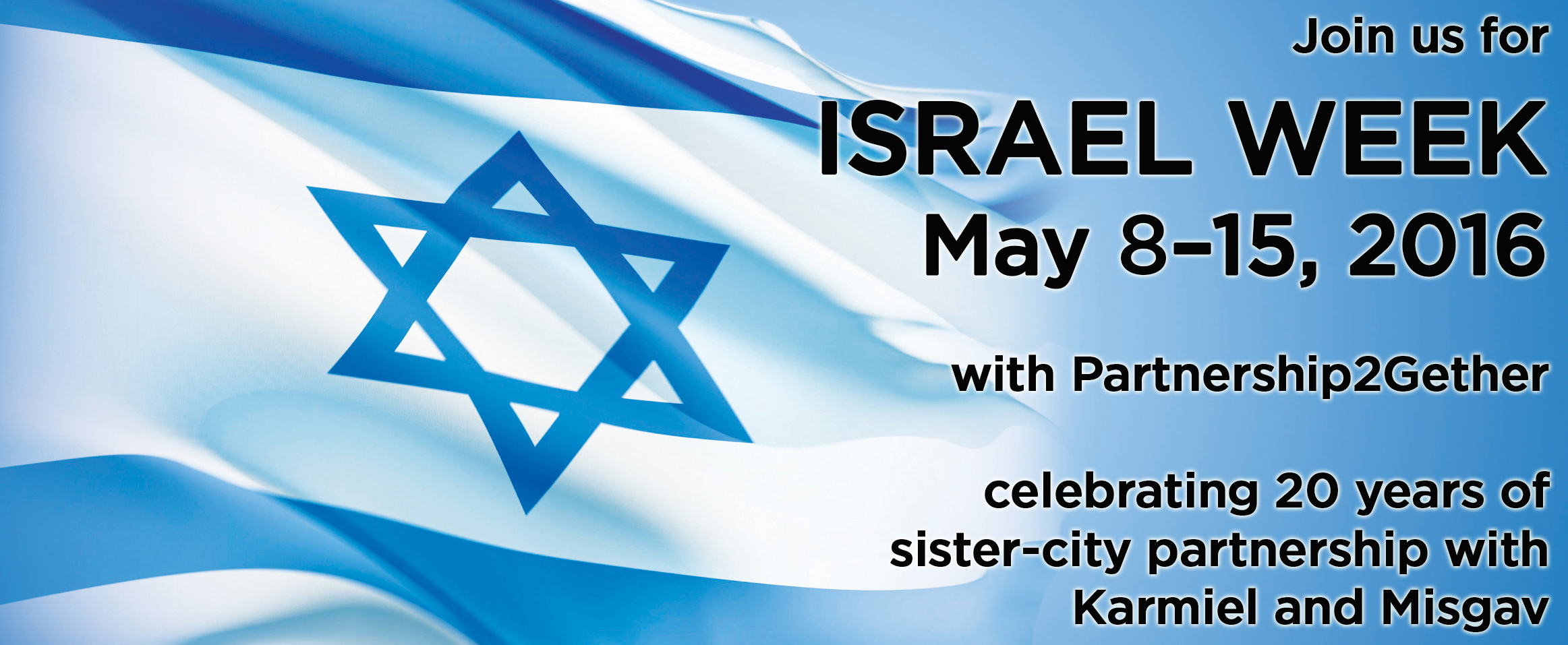 Israel Week offers everyone in the community some way to personally connect to Israel. Thank you to all the organizations and synagogues that are playing a role to make this a reality!
This Israel Week is a celebration of twenty years of Partnership2Gether that couples Pittsburgh to Karmiel and Misgav. Thousands from our community and thousands in Israel have connected with each other through this groundbreaking initiative. You will see our P2G connections highlighted throughout the week's activities.
Instead of my selecting a few events to mention, I just share with you the page of activities for Israel Week – CLICK HERE. Hope to see you at many of the programs.
Shabbat Shalom and Am Yisrael Chai!