I asked Josh Sayles, our Community Relations Director, to write this week's piece. Community Relations (CRC) work is critically important for both bridging relationships within our Jewish community and for building our relations with other diverse communities throughout our Greater Pittsburgh region.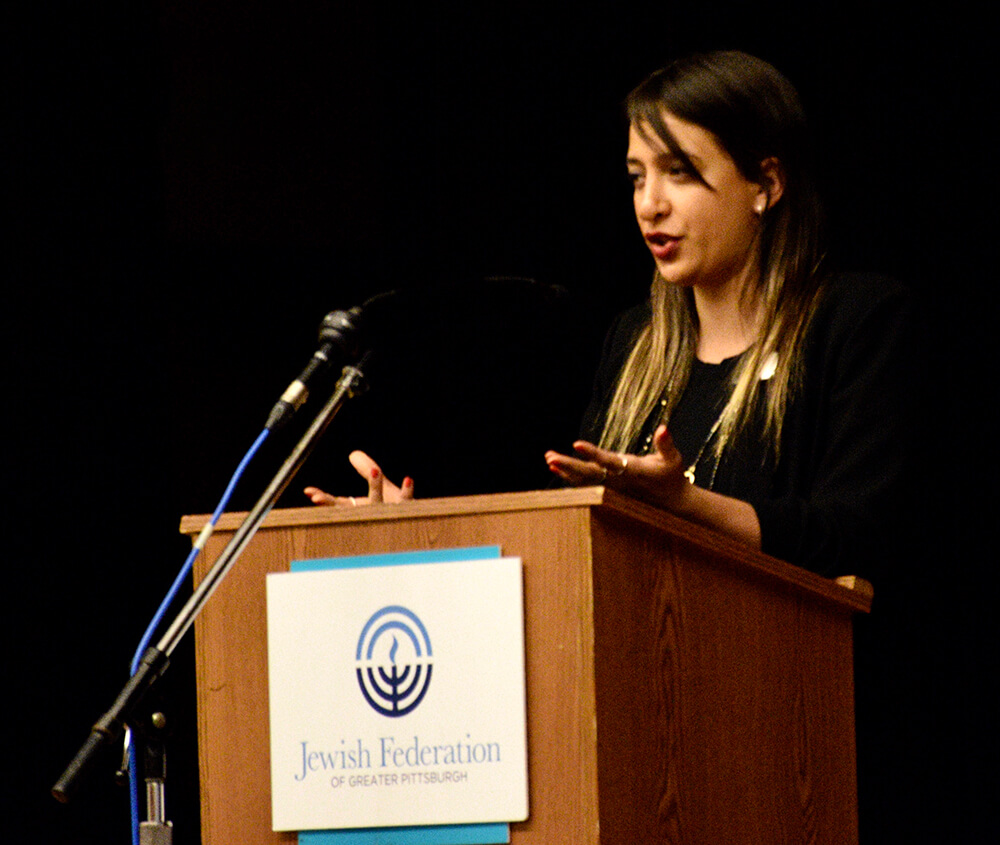 There are a handful of American Jews who believe Israel can do no right, a few more who believe it can do no wrong, and most of our community lies somewhere in between. It is part of the Jewish Federation's mission to engage the entire spectrum of our community, provided we agree on two principles: Israel has the right to exist in the world as a Jewish and democratic state; and derech eretz kadmah l'Torah, translated "proper conduct precedes the Torah." In other words, civility and mutual respect are essential, even in the midst of a heated argument.
Tuesday evening was not the first time we had a small number of mostly young Jews protest an Israeli diplomat we brought to town. It likely won't be the last. Unfortunately this group did not and has never adhered to either of the two principles laid out above. The tactics they used, which included shouting over the speaker on several occasions (creating anxiety for many of the elderly audience members), were intended solely to disrupt and not to dialogue. Then again, this is the same Jewish organization who earlier this week set up tables in JFK Airport and verbally accosted Birthright participants as they were checking into their flights.
It is worth stating the obvious: We will never sever ties with Israel or the Israeli government, regardless of whether that government is rightwing, leftwing or centrist. First and foremost, as the representative of the Greater Pittsburgh organized Jewish community, it is our responsibility to remain connected to the only Jewish state in the world. And secondly, if we are not connected to the Israeli government, how are we going to advocate for issues our community cares about, whether it's egalitarian prayer at the Kotel, Jewish conversion in the diaspora, or the Israeli-Palestinian conflict?
The silver lining is that while this group is disruptive and divisive, they are also largely ineffective. Mollie Serbin, a young progressive Jew (the organization's target audience) and Community Relations Council intern, writes:
"I don't know (their) exact intent in the interruption; I can only assume that they wanted exposure and for the more moderate people to join them. … They did not convince me of anything and saying their name now leaves a bad taste in my mouth."
An Op-Ed by Mollie detailing her experience with the group will run in the June 29 edition of the Pittsburgh Jewish Chronicle. In the meantime, we look forward to civilly continuing the conversation about Israel within our community.
Shabbat Shalom.
Josh Sayles, Director
Community Relations Council