Dear Jewish Community Members,
The tragic attack of Oct. 27 saddened and horrified us. With our hearts still heavy with the burden that this anti-Semitic act of terror inflicted on Jewish Pittsburgh, the Jewish Federation of Greater Pittsburgh moved immediately to help. Fortunately, thanks to your amazing past support, our Federation and Jewish institutions all over Pittsburgh had the resources in place so we could start providing that help on Day 1.
Since then, the Jewish Federation of Greater Pittsburgh has focused on three goals:
Helping the families of victims, those who were injured and the many people traumatized by the attack
Bringing the community together to mourn and to begin the healing process
Making sure we remain safe and secure
I want to update you on our progress toward these goals.
In regard to the first goal, we provided families of victims and those injured with an emergency cash grant to help them cover immediate expenses. The Jewish Federation's Board of Directors approved funding for this grant from the Jewish Federation's own Emergency Reserve Fund so that no money came from the Victims of Terror Fund. An independent Pittsburgh Jewish Community Relief Fund Committee, comprising some of the most respected civic leaders in Pittsburgh, is now in the process of determining an equitable distribution of donated money, with the highest level of oversight, and with the input of the congregations affected. See our press release for more on this committee. Until money can be distributed equitably, the Jewish Federation guaranteed loans from Hebrew Free Loan for victims' families and injured parties.
Since holding the community gathering at Soldiers & Sailors Memorial Hall, to bring our community together, we have been publicizing ways to help; collecting and distributing donations of goods and services; and organizing volunteers and support-service providers, including rabbis. The Jewish Federation brought together community members for a community Shloshim to observe the traditional end of the 30-day period of mourning. The Jewish Federation has put together myriad resources on this website. Jewish Family and Community Services (JFCS) has additional resources on their website.
On the security front, we have coordinated the response with the police, bolstered Jewish organization security with Federation-funded private guards for the first three weeks after the shooting, answered continual calls for security help and started to assess and address long-term post–Oct. 27 security concerns. Our Jewish Community Security Director continues to work closely with organizations and synagogues on training and on helping to find resources to make buildings more secure.
While the Jewish Federation has played a key role to coordinate our community's efforts, two of the Jewish Federation's beneficiary agencies have shown significant leadership during this crisis: the Jewish Community Center of Greater Pittsburgh (JCC) and JFCS.
The JCC provided a myriad of services since Oct. 27. The JCC offered a safe space for families, as they waited for news of loved ones, and a base for first responders. The JCC was the site of grief counseling and a haven for Jewish organizations without access their own buildings. The JCC reached out to Jewish groups throughout the city—groups of rabbis, teens, and parents with young children.
JFCS sprang into action to support victims' families. JFCS has offered emergency trauma support, grief counseling and countless other community support services. They continue to provide support for all victims and for the entire community, in close coordination with the Jewish Federation.
You should be enormously proud of all of our Jewish institutions. Our three day schools supported their students, Jewish Association on Aging and Riverview Towers helped seniors, Jewish Residential Services helped adults with mental illness, The Ed and Rose Berman Hillel Jewish University Center of Pittsburgh helped college students, the Holocaust Center of Pittsburgh helped Holocaust survivors and thousands of Pittsburgh area school students, and all our synagogues pitched in to create a safe space for community members to meet and help each other cope.
Nothing we can do will bring back those we have lost. Nothing we can do can make our beloved community the same as it was the day before these horrific events. Everything we do now, however, can help people to heal, to bring us together, to make us feel safer and to unite us in a common purpose—to build an even stronger Jewish Pittsburgh.
Thank you.
Sincerely,

Meryl K. Ainsman
Chair of the Board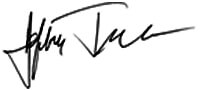 Jeffrey H. Finkelstein
President and CEO