Jewish teens have emerged from the pandemic with the urge to connect with other teens like them and to learn leadership. They are meeting these desires through Jewish youth group experiences—and deepening their connection to Jewish life as well. 
"They're getting a sense of how to find their voice, getting enriched intellectually, figuring out what it means to be a Jew," said Temple Sinai's Rabbi Daniel Fellman, who recently took a group of high school students to Washington, D.C. for the L'Taken Social Justice Seminar, at which attendees explore public policy and the Jewish values surrounding these issues, learn effective advocacy and even lobby members of Congress.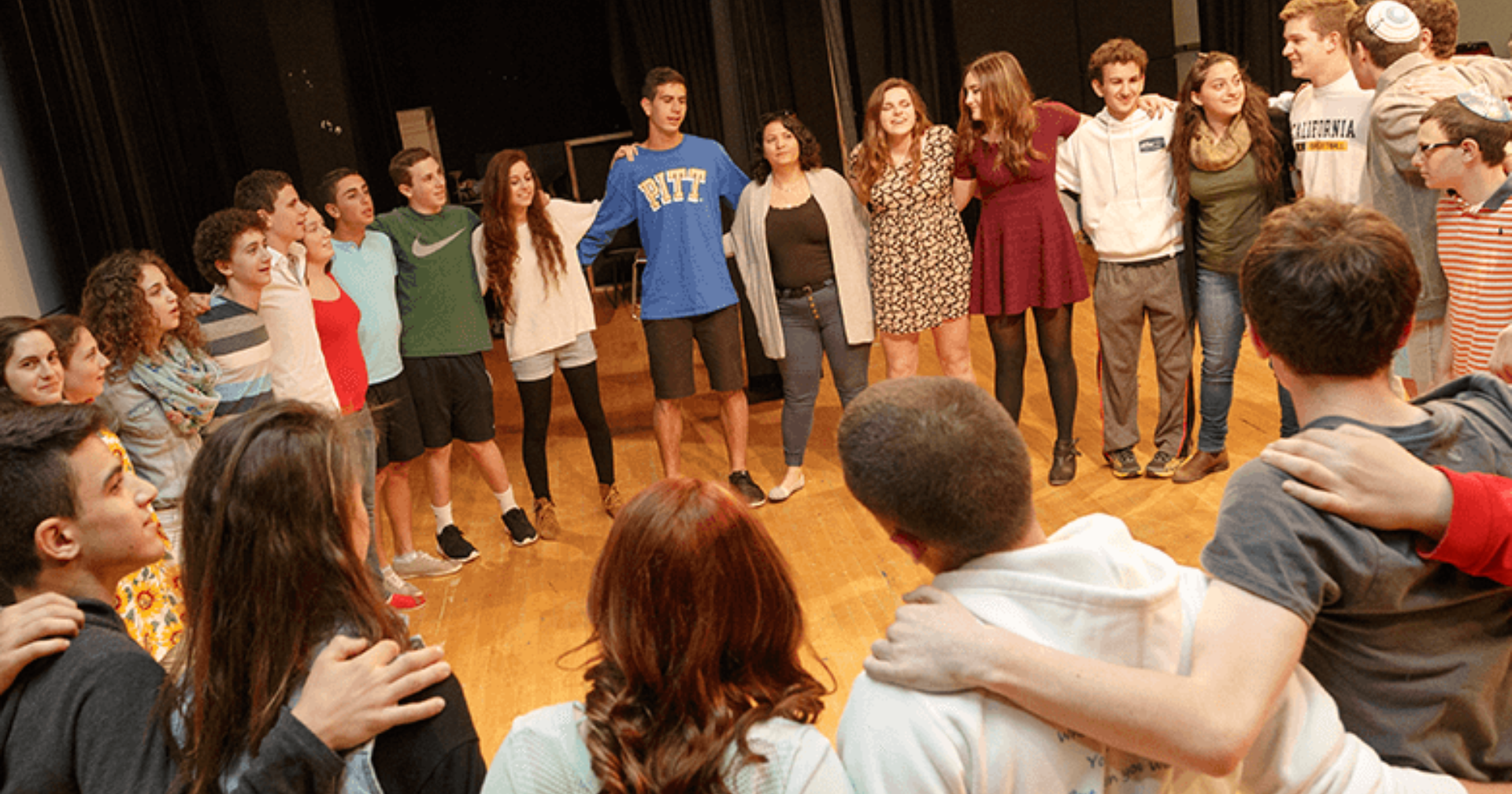 Marc Sender, Director of Engagement for United Synagogue Youth (USY) credits the Federation for helping reach so many more kids. "Thanks to the generous grant funding of the Pittsburgh Federation, we have been able to expand our reach within the Pittsburgh Jewish community," he said. "This grant funding is vitally important to continue to allow access to these kinds of experiences for all teens across the greater Pittsburgh area." 
The youth group subsidies form a part of Jewish Federation of Greater Pittsburgh's renewed, post-pandemic effort to connect people to their Jewish roots in ways they find meaningful, in this case by supporting and encouraging teen leadership development. "We believe that shared experiences are critical to helping young people gain leadership skills and connect to Jewish values," said Carolyn Linder, Senior Manager, Jewish Learning and Community Engagement for the Federation. 
Recent youth group conventions include a CTEEN International Shabbaton and a Bnei Akiva "Shabbaton" both in New York City and the L'Taken seminar, which teens from Pittsburgh's Temple Emanuel and Temple Sinai attended with around 2,000 other youth from around the U.S. (A Shabbaton in the U.S. is a weekend-long celebration of Shabbat and other kinds of study.) The Federation also supported the Young Judea National Conference, B'nai Brith Youth Organization (BBYO) International Convention, United Synagogue Youth central region (CRUSY) Specialty Kinnus and National Council of Synagogue Youth (NCSY) Regional Shabbaton. 
Mia Levine, a Mt. Lebanon High School sophomore who also participated in the L'Taken seminar, said that she learned that "I would like to go into a career like this—fighting for equality and rights. People were accepting and similar to me, and [the seminar] made me think I can actually do this." 
Jewish Federation subsidies helped make the L'Taken program happen. "It's expensive to take a bus to D.C. and travel around. Families are of differing means, so anything we can do to keep these opportunities more widely available is worthwhile," said Fellman. "It makes a big difference." 
Linda Joshowitz, organizer of the Bnei Akiva youth group, agrees. "After the pandemic Shabbatons had to move to hotels to ensure health and safety… greatly increasing the cost," she said. "We sent 21 kids on Shabbatons this year and couldn't have done that without these scholarships." 
Joshowitz cites leadership and connections as two great reasons to subsidize these youth group conventions, commenting, "Bnei Akiva requires a lot of commitment from its counselors; it is a youth group run by kids for kids. These Shabbatons are a great way for counselors to connect with friends, old and new, and have fun for themselves." 
In post-event interviews, most teens also say they made great friends, learned about leadership and gained an understanding of their Jewish roots, said Linder. "We know that these kinds of experiences form an important part of Jewish identity later in life," she said. 
Ultimately, the hope is that teens will bring the Jewish values they learn at these conventions into adulthood and continue to connect to Jewish life. "Coming out of pandemic where they [the teens] were so isolated, it's great to be together again," said Fellman. "It's helping our kids grow into strong Jewish adults." 
L'Taken seminar participant Levine agreed. "I realized with this trip that I think it's really important, that Jewish connection. As I think about having a family, I want to introduce them to the Jewish community. It's really an accepting place, with people who are like me."