PITTSBURGH, PA— After the worst anti-Semitic attack in this country's history on Oct. 27, 2018, the Jewish Federation of Greater Pittsburgh set up a "Victims of Terror Fund" to help victims and community heal. Four months after this attack, the Independent Committee formed to oversee the distribution of these funds has concluded its work and will begin to distribute the money, $6,302,803 in total.
The independent committee's report states, "The very existence of the fund also reflects the best of human qualities because the donations can be seen as expressions of love, generosity, compassion and a desire to help in the healing process."
The vast majority of dollars will be distributed as direct payments, referred to in the report as "compassion payments," to those whom the Committee determined were most directly impacted by the incident.
More than 8,500 people, companies and organizations made direct contributions to the Fund from across 48 states and at least eight countries. "The outpouring of support from around the world has been tremendous," said Meryl Ainsman, chair of the Jewish Federation's board of directors.
"Not only did so many people give to the Victims of Terror Fund, but so many organized their own collections too. I have been inspired by the stories– from professional sports teams doing collections at games, to benefit concerts and 5K runs, and even a youth hockey team raising money for each goal they scored," continued Ms. Ainsman. "When you consider these private fundraisers, it means that thousands more people helped to make this support possible."
In November 2018, the Jewish Federation's board voted to form an independent, volunteer committee charged with overseeing the distribution of the Victims of Terror Fund. "The Jewish Federation learned from other communities and experts that, given the unusual, high-profile nature of the task, it was important to form a high-level committee of civic leaders and to make sure it had the ability to make decisions independently from the Jewish Federation," said Ms. Ainsman. "We are exceptionally grateful for the time and attention these individuals put into this daunting task."
David Shapira, chairman of Giant Eagle Corporation, chaired the committee. Committee members included: Susan Brownlee, former executive director of the Fine Foundation; Jared Cohon, president emeritus of Carnegie Mellon University; Steve Halpern, president of Woodland Management and Jewish Federation board member; Mark Nordenberg, chancellor emeritus of the University of Pittsburgh; Charles Perlow, chairman of McKnight Realty partners and Jewish Federation board member; and Nancy Rackoff, estates and trusts attorney at Eckert Seamans.
Early in its work, the Committee invited leaders of the three congregations directly affected by the shooting of October 27th, as well as Ms. Ainsman, to attend every meeting of the Committee and to engage actively in the Committee's work. Those congregational representatives were Stephen Cohen, co-president, New Light Congregation; Jon Pushinsky, past president of Congregation Dor Hadash; and Sam Schachner, president of Tree of Life * Or L'Simcha Congregation.
Members of the Committee quickly realized there is no single "right way" to distribute donations collected after such a tragedy. The Committee report reads:
"No amount of money can compensate for the loss of a loved one's life; no amount of money can fully compensate for a life that has been violently knocked off course and suddenly filled with unanticipated and daunting obstacles; and no amount of money can ever completely heal our hearts or our communities."

Victims of Terror Fund, Independent Committee Report, March 5, 2019, page 10.
In making its decisions, the Committee carefully considered how it believed donors intended the funds to be distributed, listened to the perspectives and experiences of a number of victims, considered the availability of other resources to meet certain needs, and where contextually appropriate considered the precedent set by funds established after other mass casualty incidents. "We took great care to talk about what we understood donors were thinking when they gave. Perhaps the most impactful – and certainly moving – part of our deliberations was meeting with families of those killed and the physically injured," said Mr. Shapira.
The Committee was supported by generous and expert pro bono legal counsel of attorneys Christopher Farrell and Christie Tillapaugh from the law firm of Cohen & Grigsby, P.C. The Committee also consulted numerous times with Kenneth Feinberg, regarded as the country's leading expert on distributions from victim funds. Mr. Feinberg has advised or directly administered distributions from many of this country's high-profile tragedies including the Pulse Nightclub shooting, Virginia Tech shooting and Las Vegas concert shooting.
The Independent Committee met formally nine times over a period of two months, between mid-November and mid-January, and then met formally again in February to revisit and finalize decisions. In the end, all decisions reflected the strong consensus of the Committee.
Exactly $5,352,803 of the total $6,302,803 will be distributed as compassion payments to those whom the Committee determined were most directly affected. That group includes the families of the eleven deceased individuals; the two individuals who suffered serious physical wounds; individuals known to have been trapped inside the building during the event; some additional people outside of the building as defined in the report; and injured police officers.
The largest share of these funds will be paid to members of the families of the eleven deceased individuals and to the two individuals with serious physical wounds. Smaller payments will go to individuals who were physically trapped in the building during this horrific scene, fearing for their own lives and, in some cases, watching relatives and friends being murdered. Smaller payments still will be made to a group of people who were outside the building, as defined in the report.
The total dollars allocated to each group of victims will be split evenly based on the number of victims in that category. Out of respect for the privacy of these individuals and families, only the total amount for each category of people affected will be made public as a part of this report.
Of note, included in this sum is $500,000 set aside for compassion payments to injured police officers.
"Not only is this payment clearly consistent with the Fund statement and what many donors have told us directly, but beyond that, these officers were life-saving heroes," said Mr. Shapira.
The report adds, "In Jewish history there are too many tragic examples of situations in which those who had a duty to protect failed to step forward and discharge that duty. In this case, there was no hesitation, and because of the courageous action of these officers, lives were saved."
The Committee hopes that these payments will serve as a comforting reminder to all of the recipients of the expressions of compassion that came from thousands of people around the world.
The remaining $950,000 will be split among uses intended to support victims and promote communal healing. These uses include helping the three affected congregations; reconstruction of the Tree of Life Synagogue building; and providing seed funding to launch an effort to memorialize, commemorate and educate for community healing.
Congregation Dor Hadash and New Light Congregation will each receive $100,000. Tree of Life * Or L'Simcha will receive $450,000. The report describes the members of these congregations as having "special human needs, since they were intended targets of the attack, and those killed and seriously injured came from within their midst."
The larger payment to Tree of Life * Or L'Simcha Congregation recognizes that this organization owns the building where all three congregations worshiped at the time of the attack. Therefore, Tree of Life * Or L'Simcha Congregation will bear the principal financial burden for repairing or reconstructing that badly damaged building in close collaboration with the other two congregations.
The report states that this repair or reconstruction will likely be "a costly, complicated and extended process." The report goes on to say,
"The tragedy of October 27th cannot be fully understood, nor can full physical and emotional healing occur without serious consideration being given, by the congregations and their members, to the building where the attack occurred. Put simply, restoring vibrant Jewish life, in one form or another, at the site of the shooting is critical to individual, congregational and communal reconstruction and resiliency."


Victims of Terror Fund, Independent Committee Report, March 5, 2019, page 15.
Finally, $300,000 will go to seed a memorialization, commemoration and education effort. The report states, "It is impossible to imagine that this community could move forward without honoring the individual victims, without memorializing this tragedy to help ensure that nothing like it ever is repeated, and without addressing the hateful, anti-Semitic roots of these killings through the power of education." After consulting with affected congregations and experts in this area of work, the Independent Committee further calls on the Jewish Federation to "take the lead in forming an appropriately independent, broadly representative and well-led Commission to push forward with this important work."
The Independent Committee recognizes that the $300,000 it has allocated to this purpose can only be viewed as a small start and that very substantial additional funds will need to be raised if this effort is to achieve its full potential.
Contribute to continued healing and recovery.
The Jewish Federation of Greater Pittsburgh, one of 147 independent Federations associated with The Jewish Federations of North America, raises and allocates funds to build community locally, in Israel and around the world. With the vision of a thriving, vibrant and engaged Jewish community, the Jewish Federation of Greater Pittsburgh aims to carry out its work in the context of cooperation and inclusiveness. For more information, visit jewishpgh.org.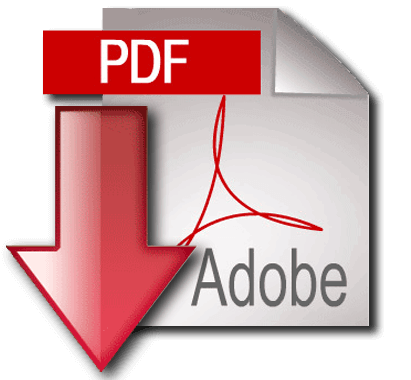 If you or someone you know was on the premises, but not in the building, on October 27th during the attack and are interested in receiving a share of these funds, send a completed verification form to VictimsOfTerrorFund@gmail.com by April 1, 2019.